A blank wall in your house is like a blank canvas that you can paint in with your pictures in your own way. There are plenty of options available to decorate your wall and convey a story, but one of the most popular ones is creating a picture wall. Creating a fabulous picture wall with varies pictures/photos is no less than an artwork. The picture collage that you display on a blank wall in your house can become overwhelming. But don't worry. Below we have created a list of 21+ creative picture wall ideas for you to create an amazing picture wall collage filled with your favorite pictures, moments, warm memories and favorite people.
So, if you are looking for some picture wall ideas to display your favorite moments with your family friends, on a small wall in your house, this post is just for you. We have tried to cover as many ideas as possible, for example, picture wall ideas for stairs, picture wall ideas for dorm, picture wall ideas for bedroom, picture wall ideas for hallway, picture wall ideas for living room, picture wall ideas with frames, picture wall ideas without frames, picture wall ideas with shelves etc. So, buckle up and get your creative ideas flowing with 21+ different picture wall ideas from around the web and DIY experts. Tell a story with your photos and turn your empty wall into a work of art. Feeling inspired? Don't let it fade away…
There are plenty of simple things you can do to boost your creativity and have that blank plain wall turn into an artwork you have been dreaming for.
Picture Wall Ideas
Picture Wall Ideas for Stairs/Staircases
You can create a stunning picture wall for stairs/staircase using a mix of frames and mirrors to achieve an extra edge and add an extra bit of style and creativity to an otherwise plain wall. Here's a beautiful example to refer.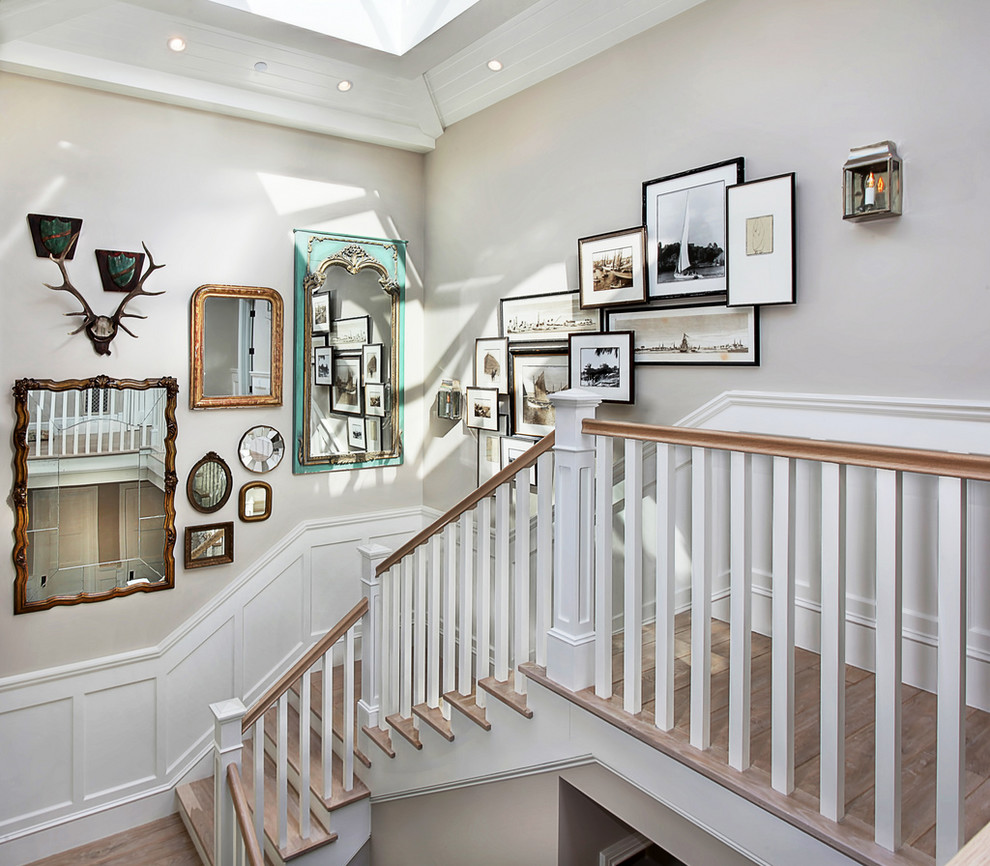 Image Source: Pattersonconstructioncorp.com
If you have 100s and 1000s of photos stored on your phone or computer, it is time to get a print of them and display them to create an outstanding picture wall for stairs. A picture wall like the one below will keep your guests and you busy for quite some time. 😉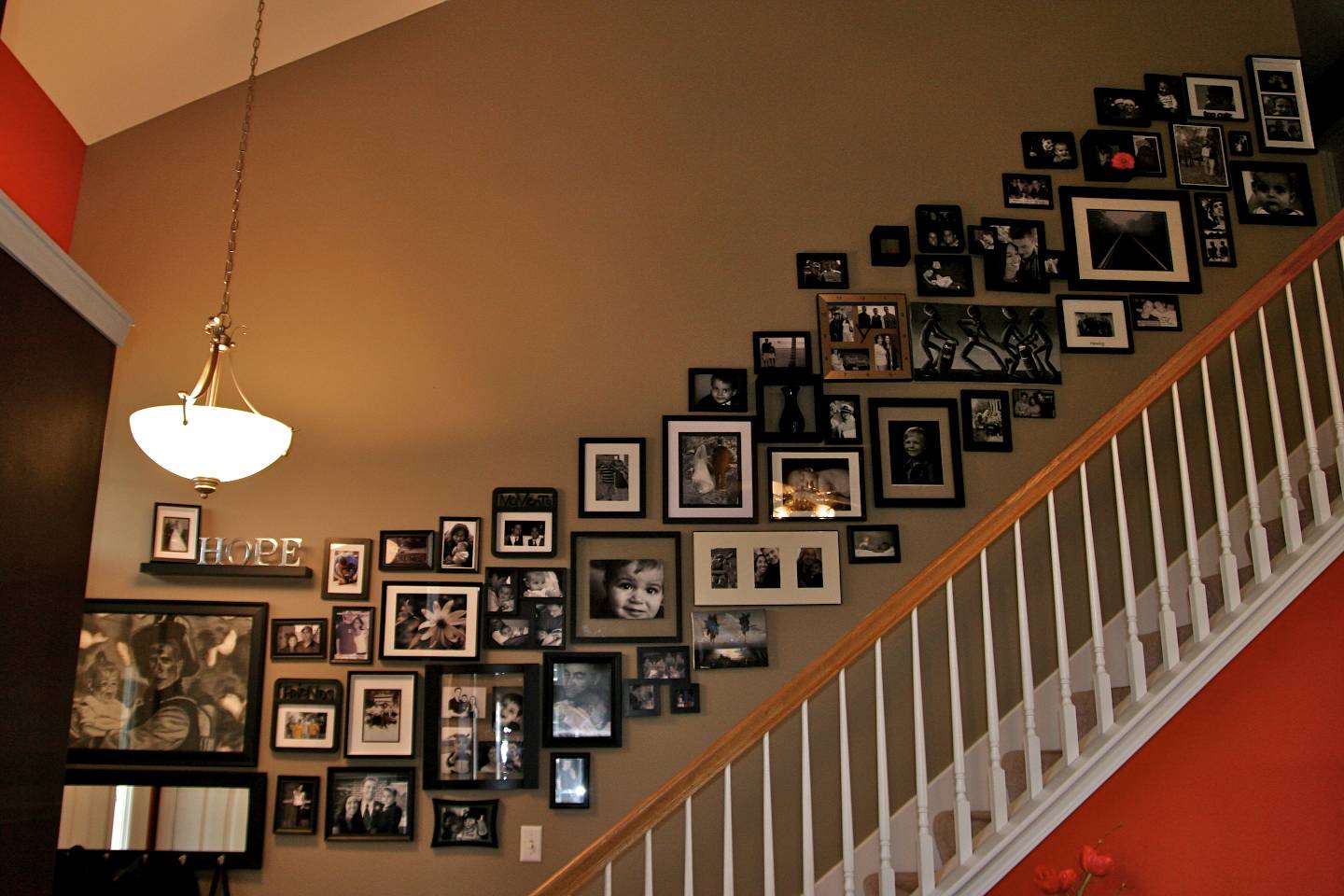 Image Source: Bradylou.com
If it seems a bit boring to you, choose the same frame in various sizes or keep the size but change the color. Keeping the stairway gallery in the same style is a modern and cool approach. Get the frames that you like in the same size or color and make a stylish well-organized picture wall for stairs/staircases.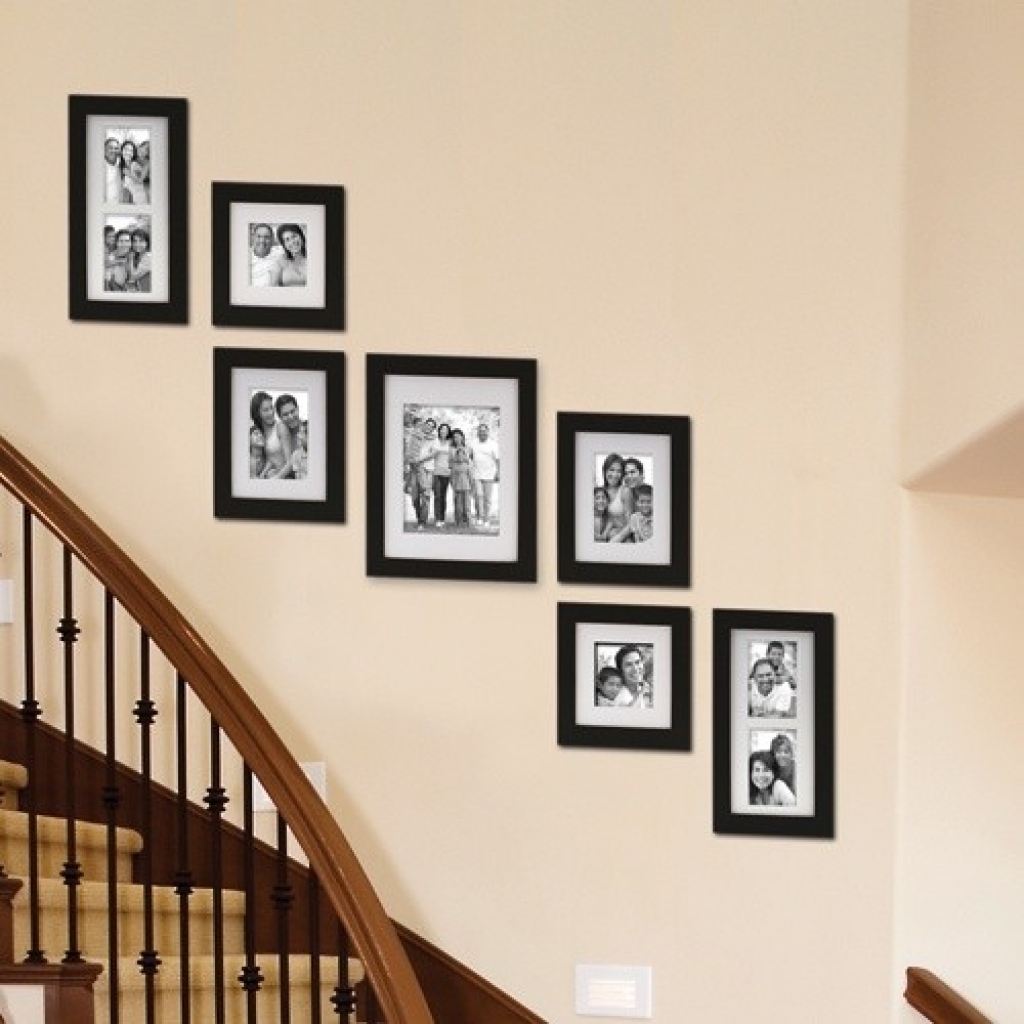 Image Source: Metalaccord.com
Picture Wall Ideas for Dorm
There are various styles which can be taken and then applied to your dorms in order to get your college dorm looks as awesome as possible. Here's one picture wall idea for your dorm decorations which hopefully can trigger some ideas of your own.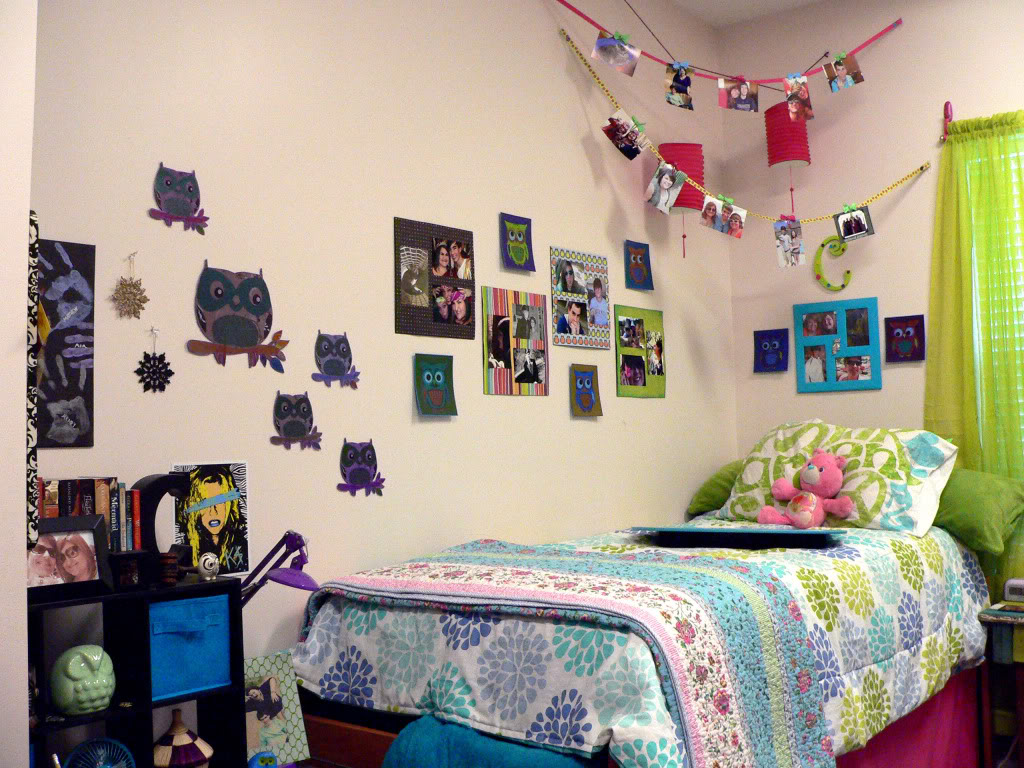 Image Source: Decor.terrablades.com
It's not always necessary to have your or your family pictures to create a wall decor. Here's one bright and colorful picture wall idea for your dorm. We are sure this design will inspire you in many ways. Instead of hanging in your pictures you can add photos of your favorite rockstar player or anyone else who inspires you.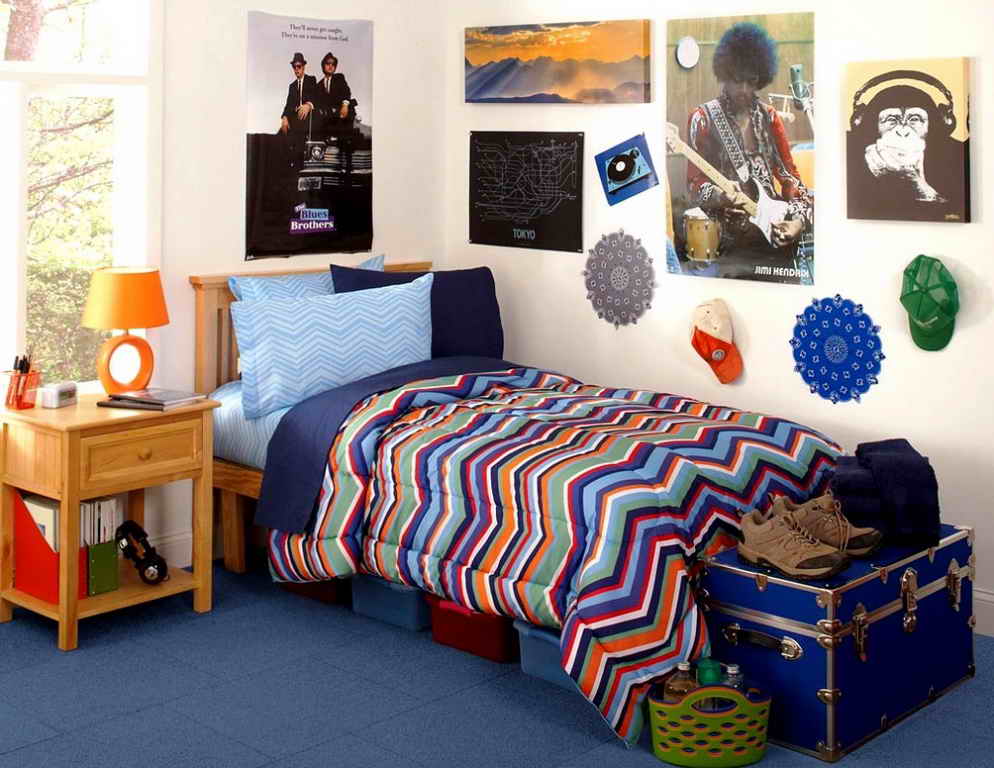 Image Source: Irvanblog.com
A color coordinated wall can add an extraordinary look to your dorm. Here's one such example of color-coordinated frames and furnishing photo wall art that makes your dorm wall warm and outstanding.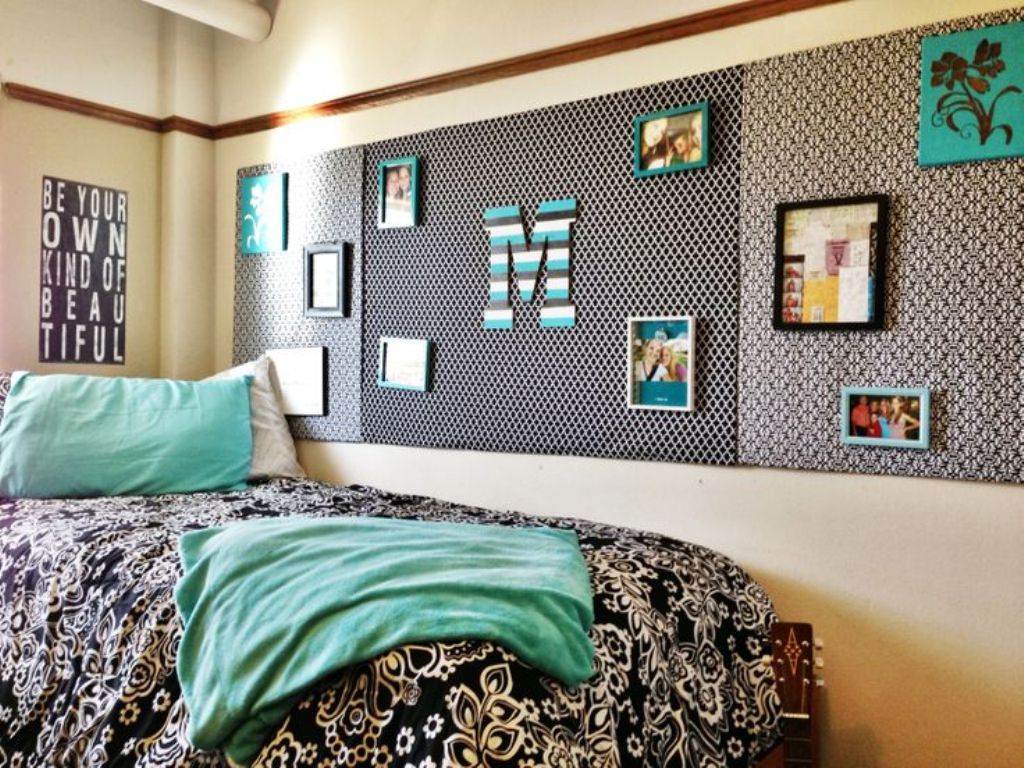 Image Source: Omegahealthcare.us
Picture Wall Ideas for Bedroom
Here's a sample of beautiful picture wall for a bedroom with a mix of photos and wall stickers.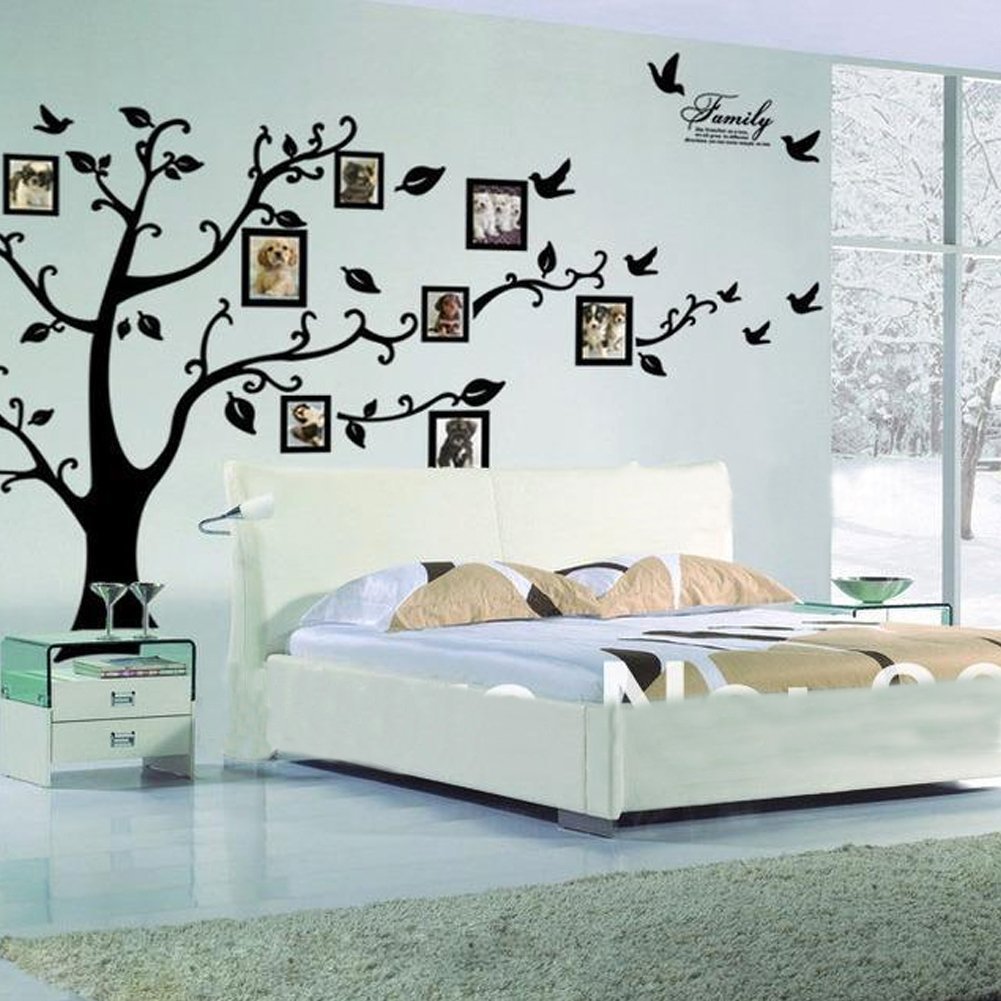 Image Source: Joestikibar.us
Picture Wall Ideas for Hallway
There are so many picture wall ideas for the hallway to get an inspiration from. Here's one example to create a picture wall in a narrow hallway that not only looks good but is like a walk down the memory lane.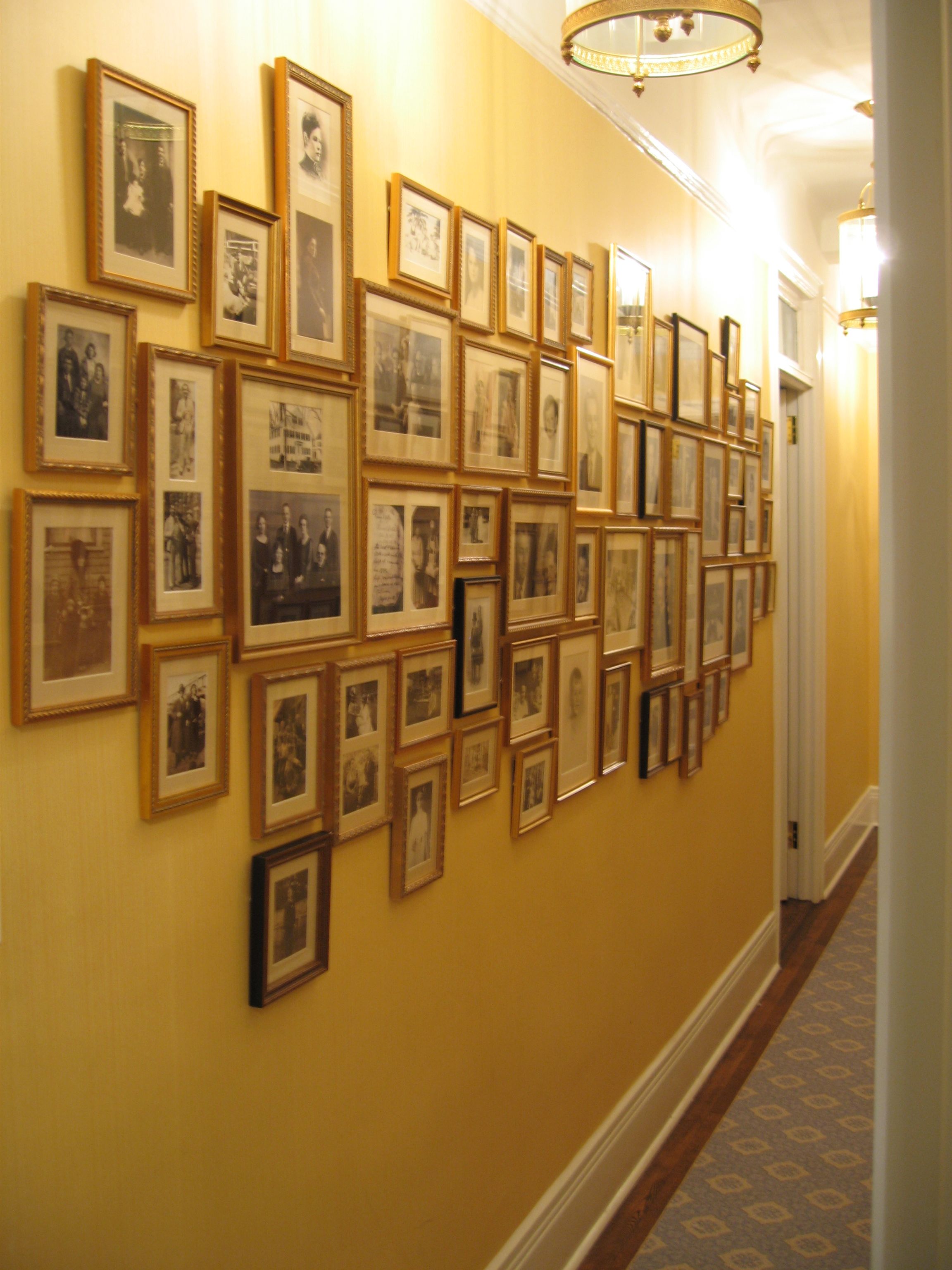 Image Source: iLevel
Just because a hallway isn't technically a room, doesn't mean you should give it the cold shoulder when it comes to decorating. He's another cool way to create a stunning picture wall in your hallway.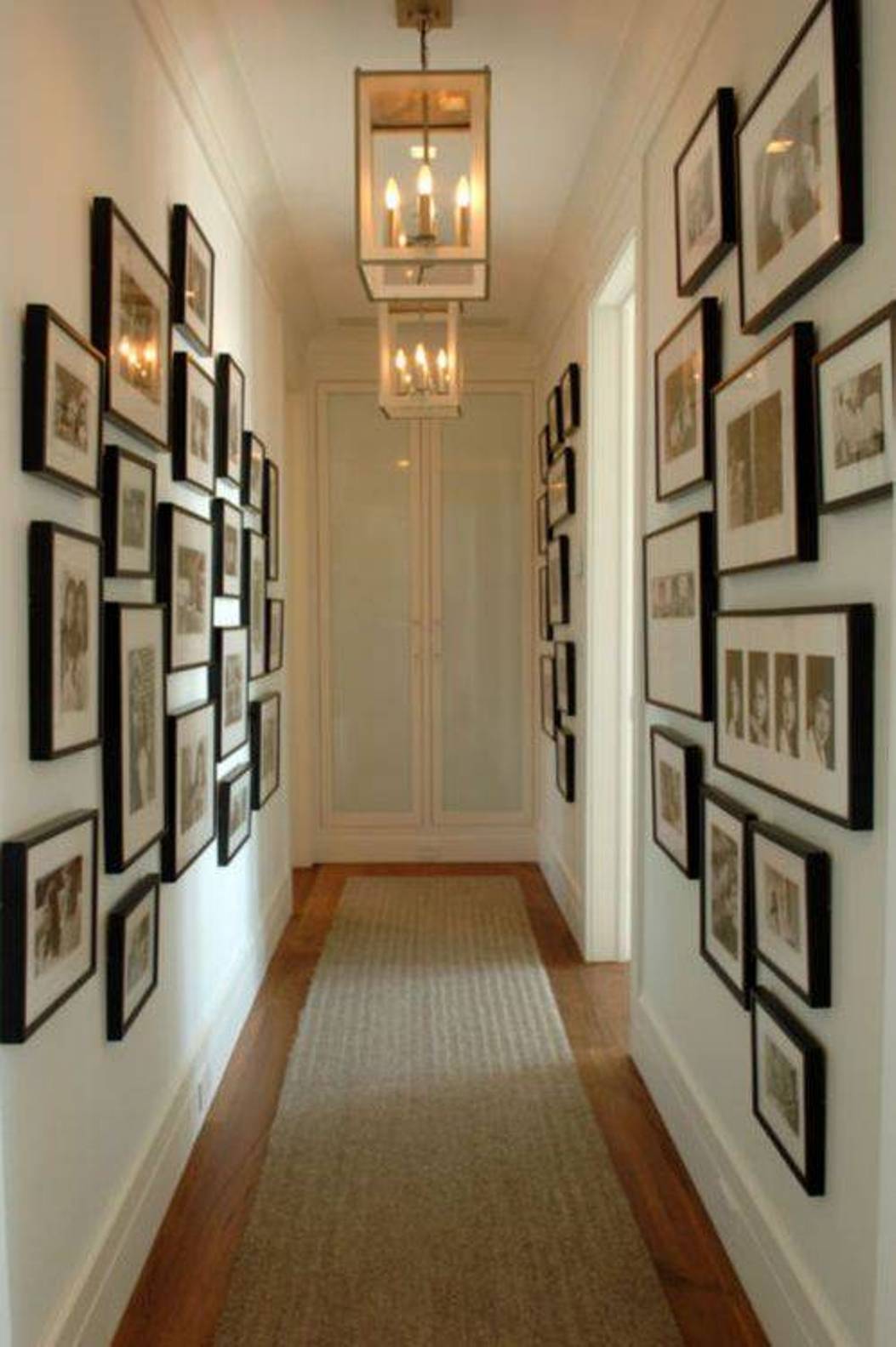 Image Source: Gled.us
Another way to decorate your hallway is to treat it like an art gallery. Here's a sample that a series of realist portraits, along with cherished and well-preserved family photos on both sides of the hallway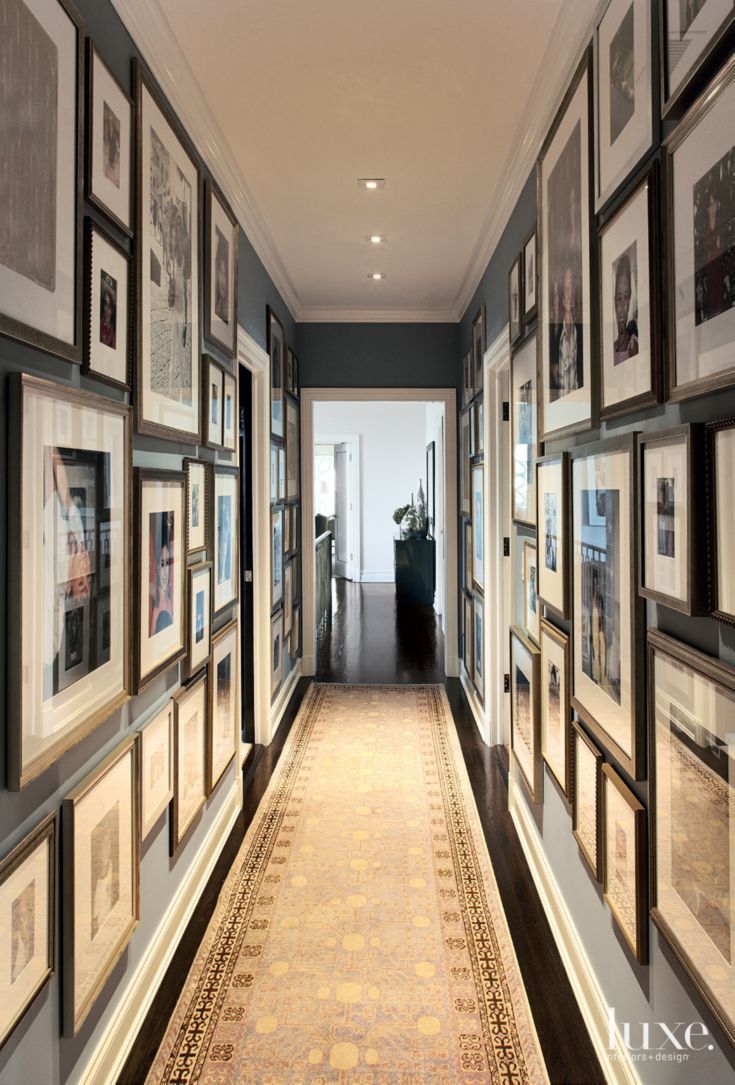 Image Source: Pinterest
Picture Wall Ideas Without Frames
Here's a wonderful picture wall idea without frames that looks more of a picture collage and an art piece. You can stick or arrange photos in any pattern to give it an artistic look.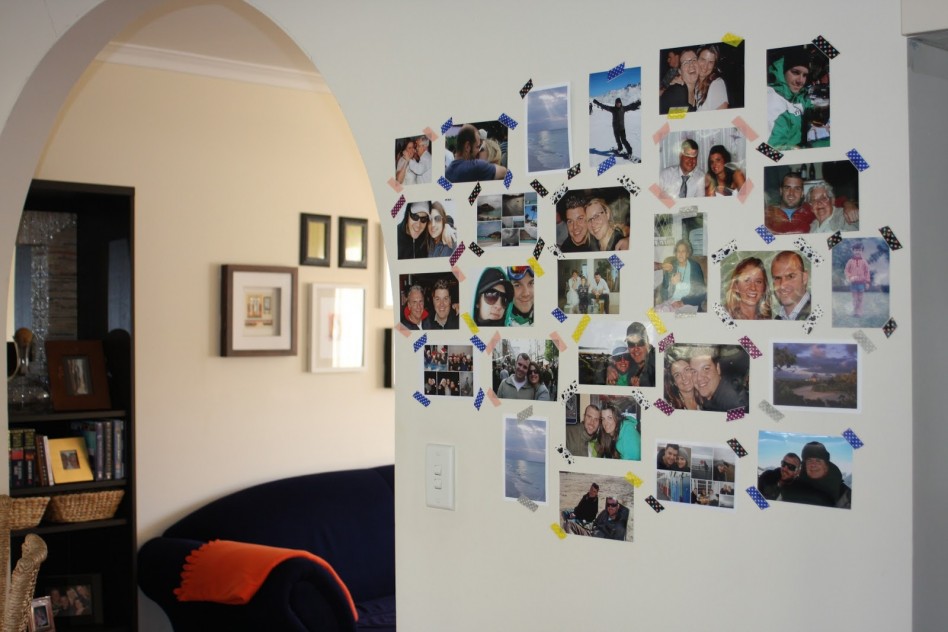 Image Source: Groliehome.com
Picture Wall Ideas With Shelves
You can choose from a variety of shelves available in different patterns, looks, colors, and textures. You can then match up your photo frames accordingly to make it an interesting display of your favorite people, moments and memories.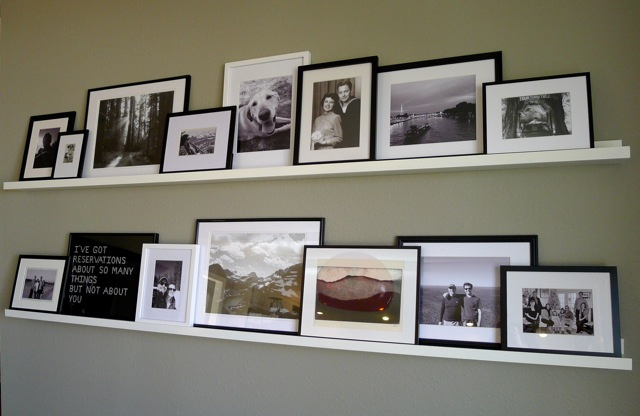 Image Source: Welcometoheardmont.com
You can display photo frames of various sizes leaning on skinny shelves to save on space. Along with photo frames, you can also display other showpieces and objects that add to the beauty of your picture wall.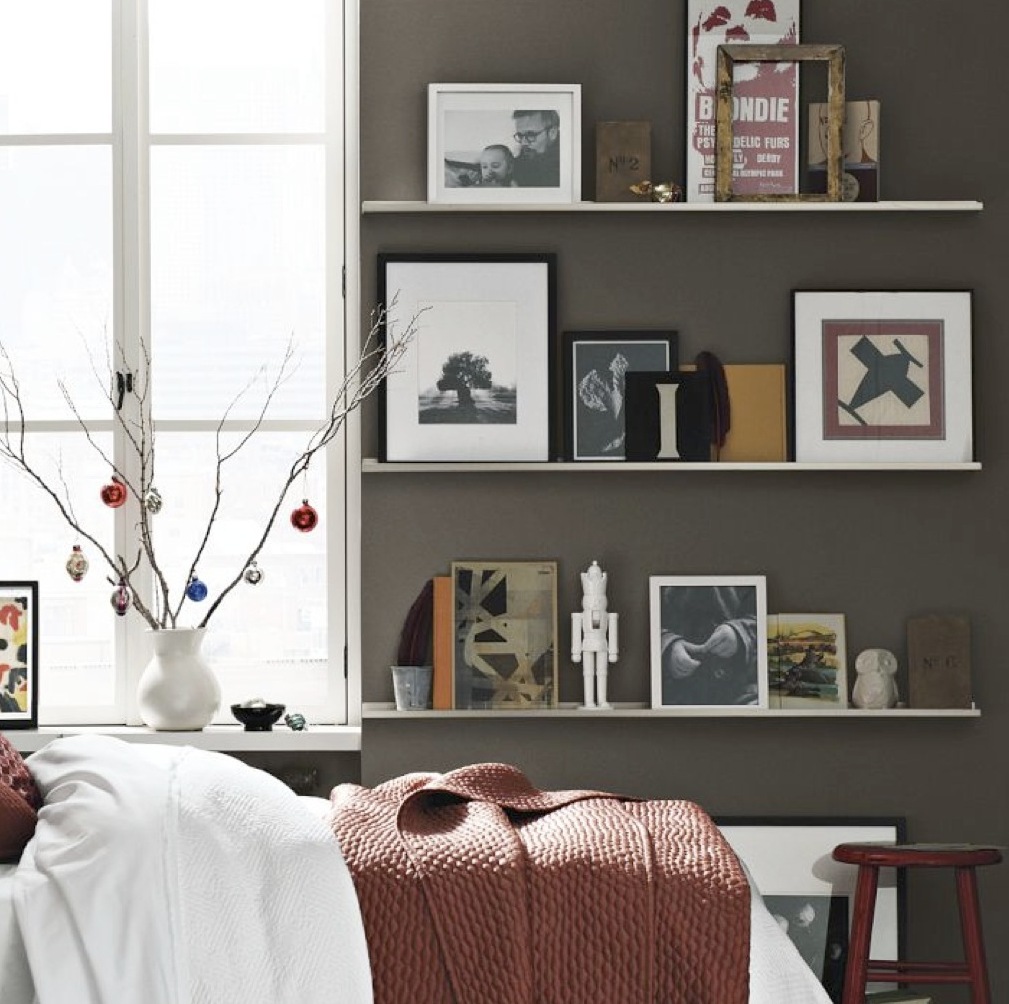 Image Source: Midcityeast.com