China is a one of the world's earliest civilization and a country with long history. It is most popular for the fact that it has world's largest population. China is a vast country with coasts on the East and deserts in the west. In total, it borders 14 countries which are equal to only one nation and that is Russia. If we talk about China as a travel destination, it is one of the most beautiful places on earth. But, it is not always portrayed is a positive light in the media. The diversities in cuisine, culture, and landscape is enormous.
The country has varied geography which means there is a vast variety of flora-fauna and off-course the scenic locations. But on the contrary, very few people outside China are aware of its natural wonders, scenic locations, fabulous landscapes and other attractions.
Frankly speaking, you can not limit them here in this post by putting up just a few pictures. Even if you think of publishing a book with pictures, we are sure you can not cover every scenic location. When you visit China with a camera in hand, we bet that it's impossible to stop clicking some of China's most beautiful places.
We can not really cover everything in just one post. But, we have tried our best to put some of the awesome scenic landscapes of China.
Nuorilang Waterfall, Jiuzhaigou Valley, Sichuan, China
Nuorilang is a 32 meters (about 105 feet) wide and 25 meters (about 82 feet) tall waterfall situated in Jiuzhaigou Valley, north of Sichuan, China. It is one of the most beautiful and scenic spot in the valley. It is popular for colorful lakes and scenic locations.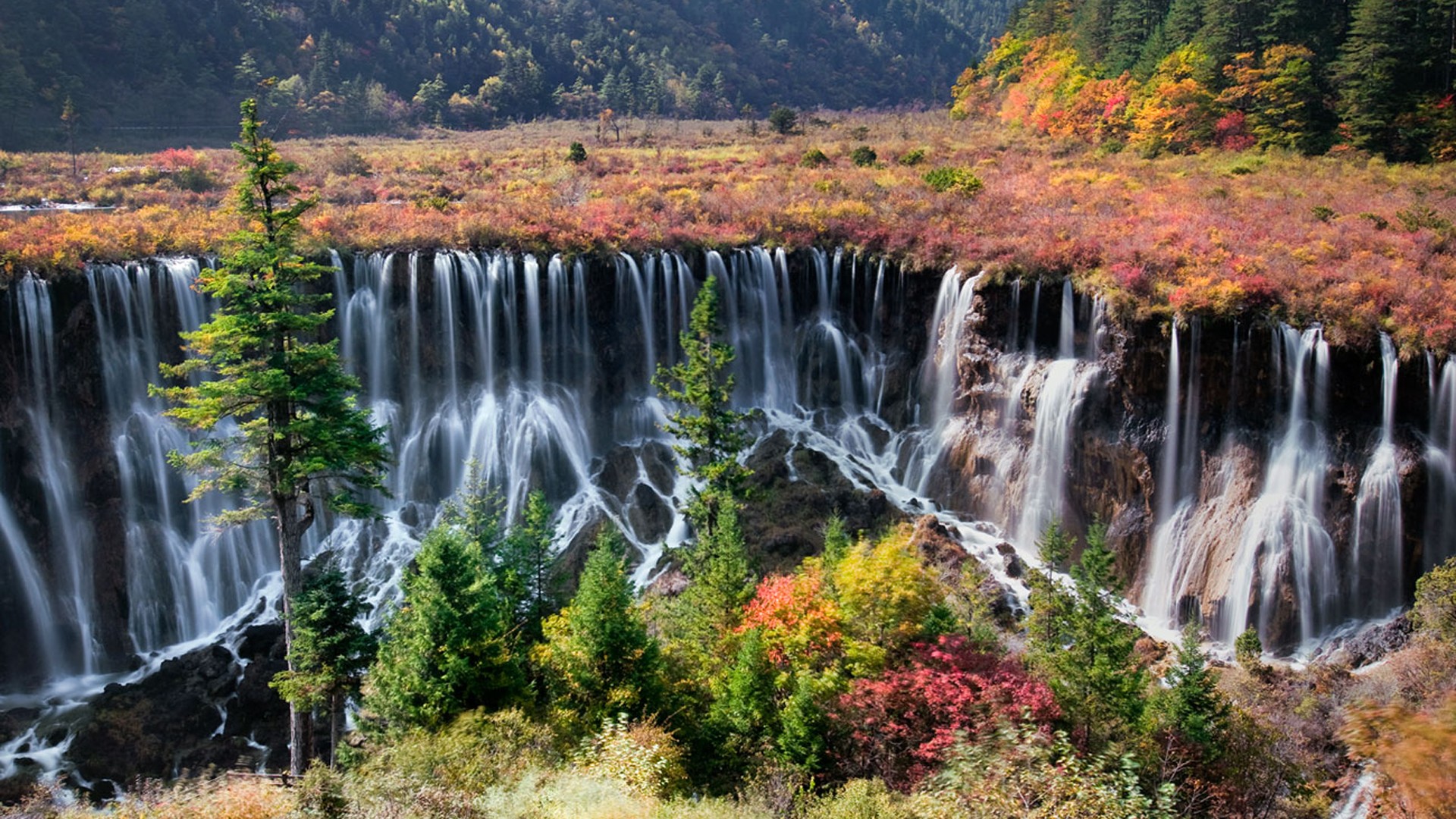 Nalati Grassland, Xinjiang, China
The Nalati Grasslands are located in the eastern Xinyuan county in the Xinjiang, China. The Grasslands are famous for its high altitude and stunning prairie scenery.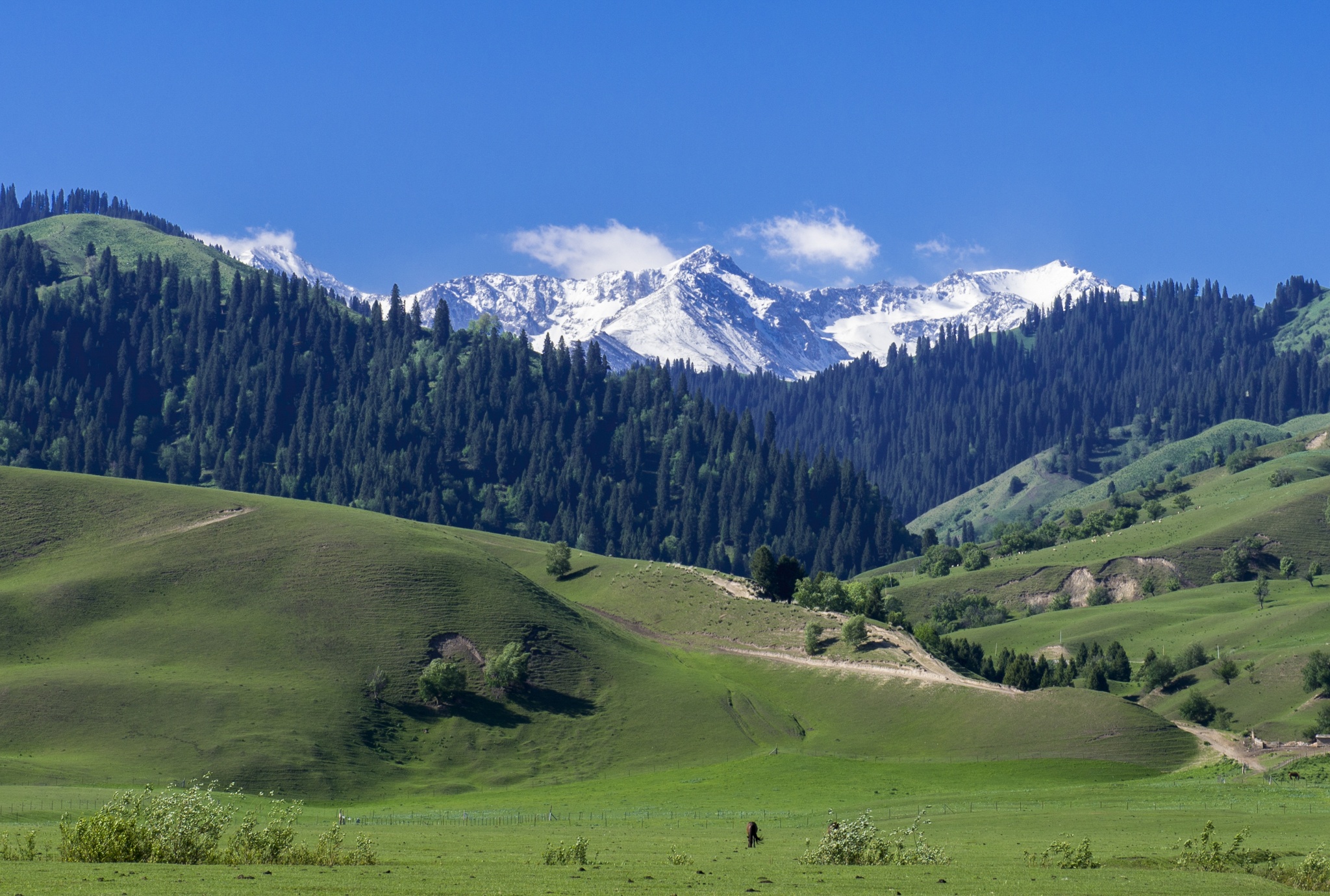 Image Source: Aitc on 500px
Thousand Island Lake, near Hangzhou, Zhejiang province, China
Here is an aerial view of the Thousand Island Lake (also known as Qiandao Lake) near Hangzhou. What lies underneath is the Lost Lion City. There is a chain of over 1,078 man-made large islands and a few thousand smaller ones at Qiandao Lake.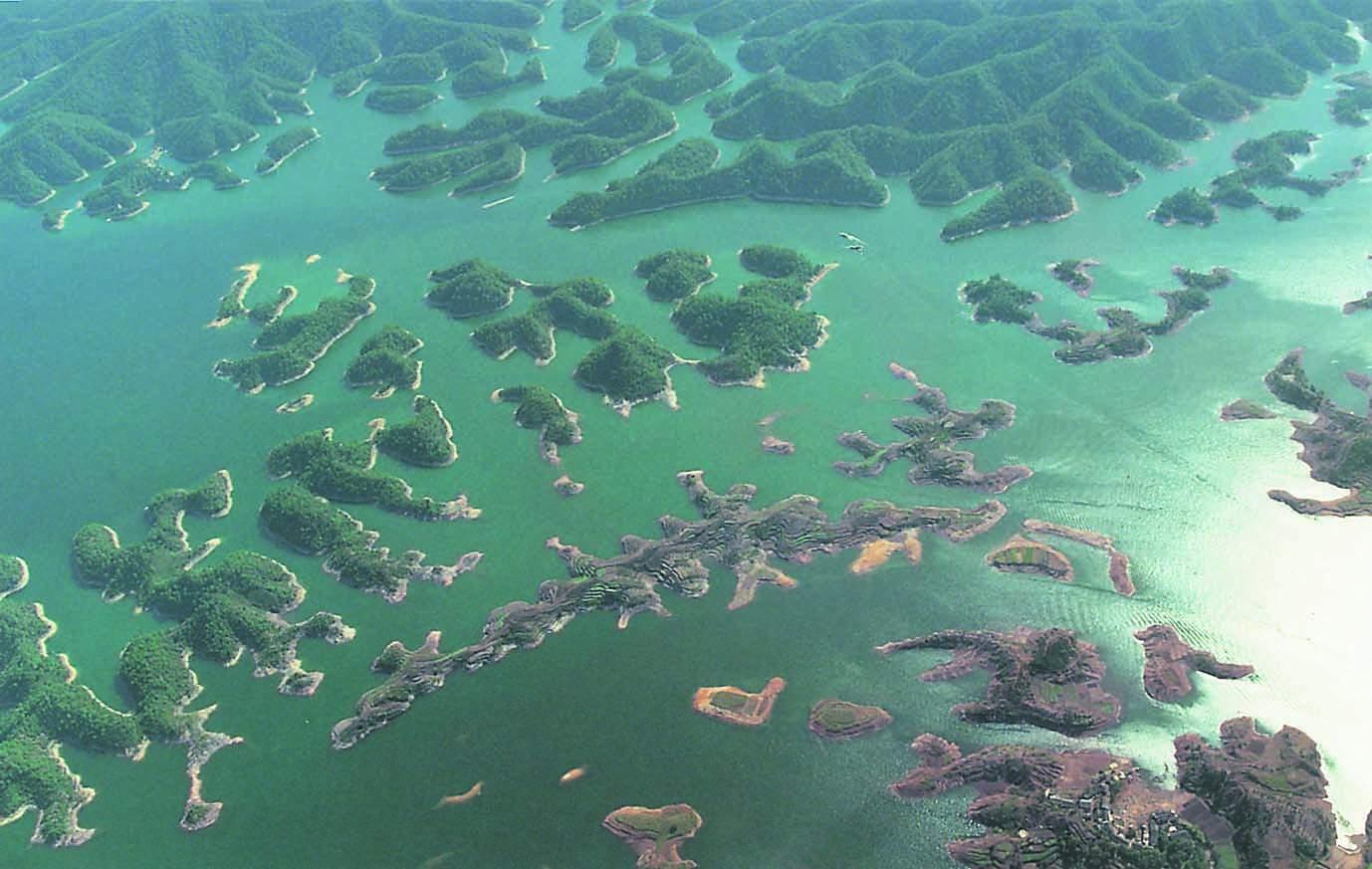 Rice Terrace, Guilin, China
Guilin is one of the China's most popular tourist destination not just for foreigners but for local tourists as well. One of the most popular attractions here is the rice terraces in Longji. The image below looks like a watercolor painting, but its the colorful Rice terrace.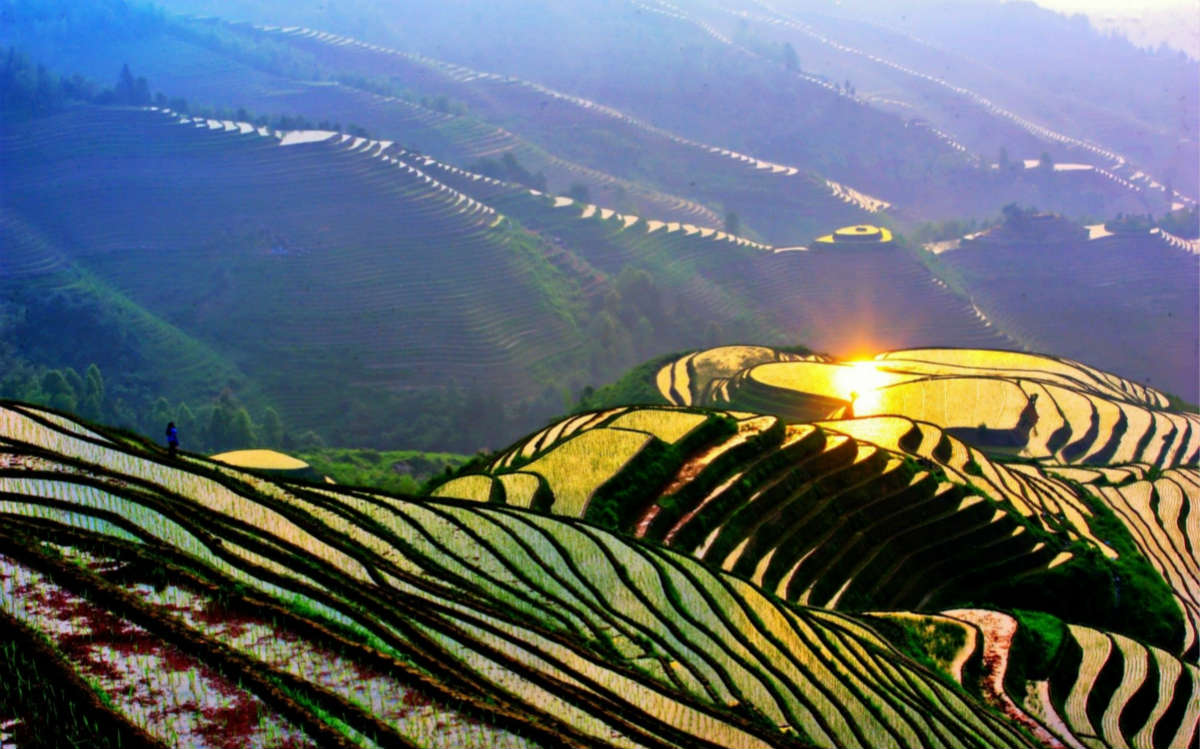 Rice Terrace, Guilin, China
Here's another spectacular view of another rice terrace at Guilin, China. Longji is spectacular in every season, but if you want to see something like this, then Spring and Autumn are most recommended. Because this is the time when farmers start the irrigation process and fill these terraced fields with water.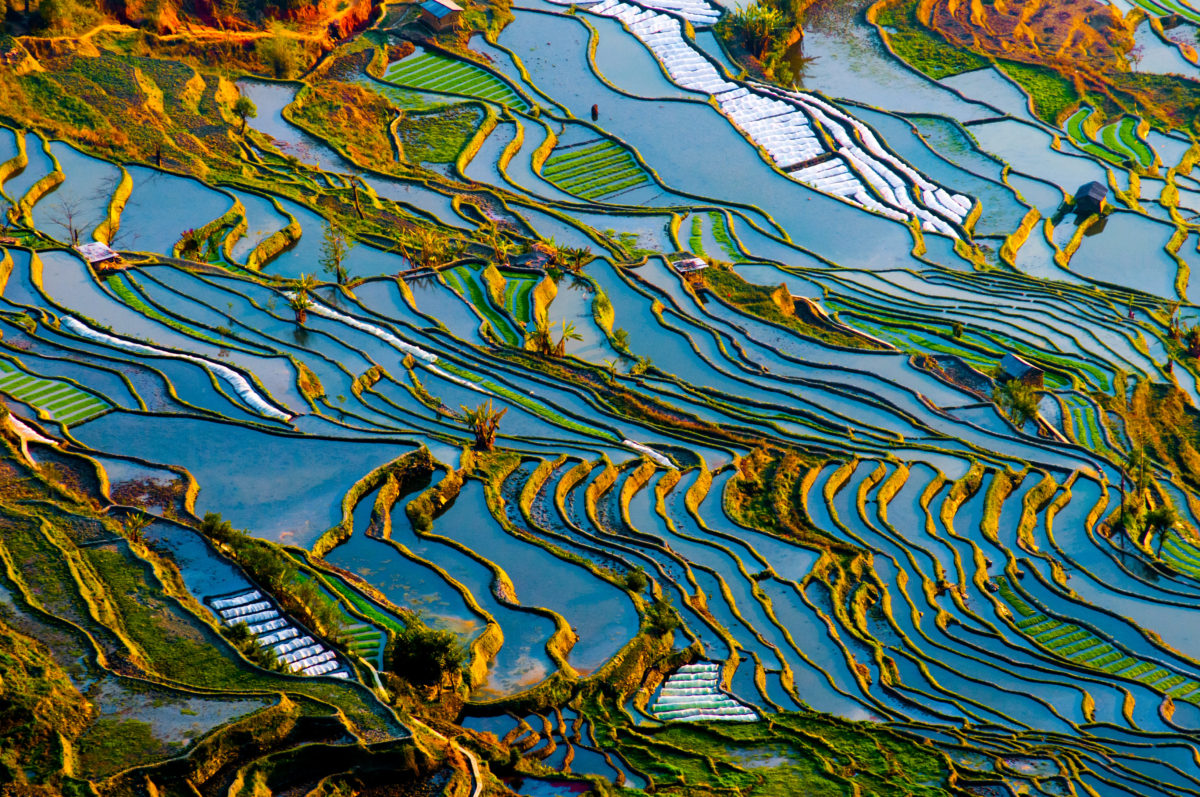 Image Source: Nomadssecrets
Canola flower fields, Yunnan, China
This is a scene very common in early spring, when the yellow canola flowers bloom in Yunnan. Giving a golden yellow color to the small county of Luoping in Yunnan.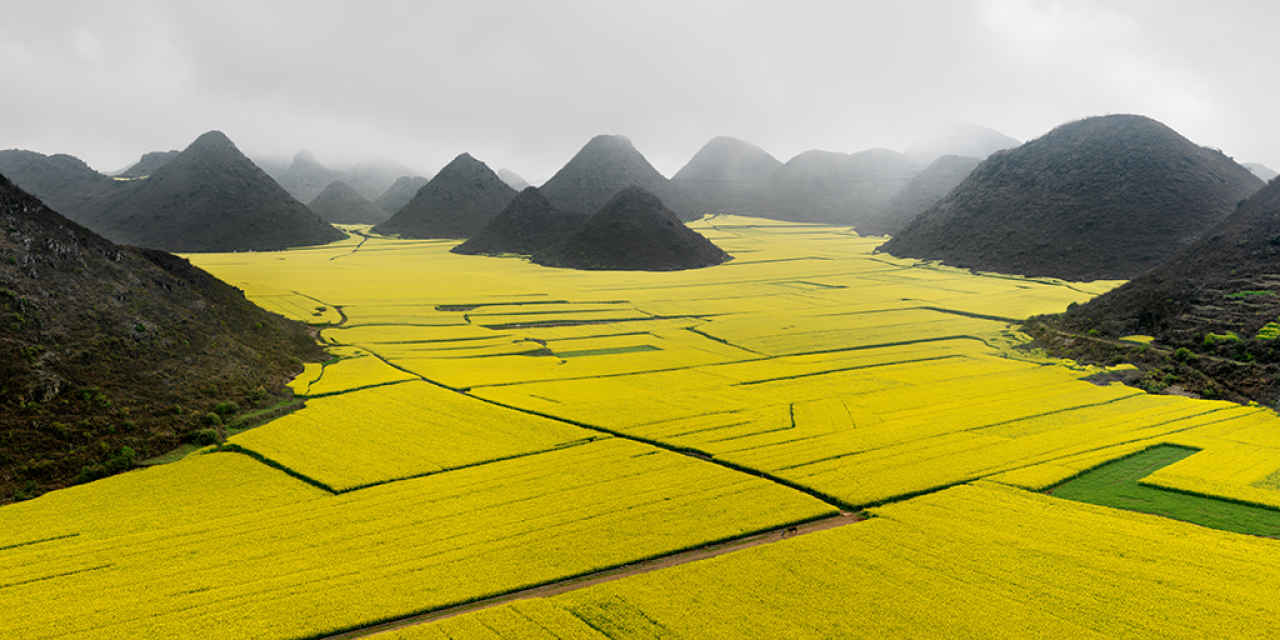 Image Source: Bucketlist127
Rainbow Mountains, Zhangye Danxia, China
The Rainbow Mountains of China are spread over an area of almost 300 square miles. The unusual color of the mountains is the result of geological processes unique to China.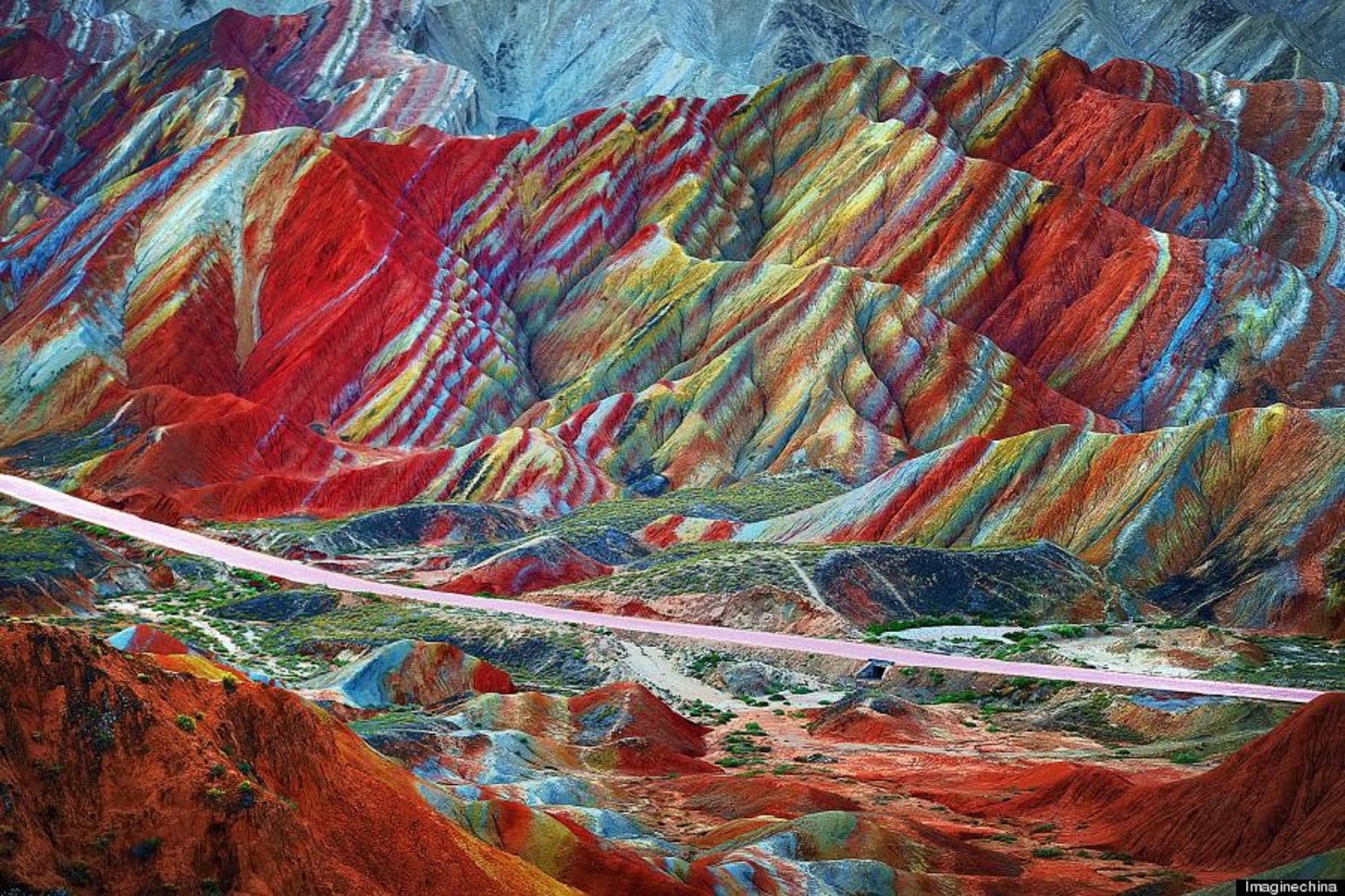 Panjin Red Beach, China
The Red Beach is located in Liaohe River Delta. The Red thing you see in the image is the massive population of seaweed that grows here. Although seaweed is green in color but, in autumn it undergoes its startling transformation to red.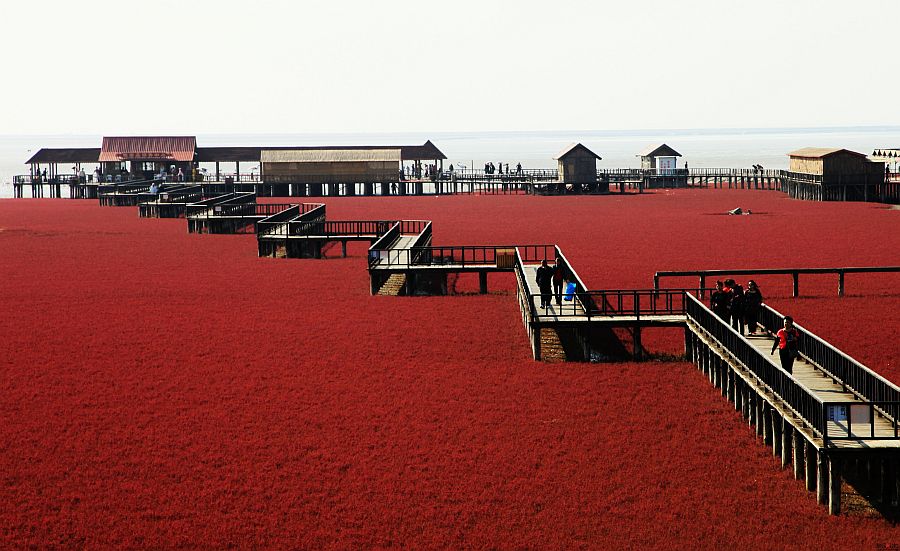 Image Source: Photo by HAP/Quirky China News/REX (4231357b)
Reed Flute Cave, Guilin, China
This beautifully lit-up cave is a natural limestone cave and is over 180 million years old. It is a very famous tourist attraction not just amongst foreign tourists but with locales as well.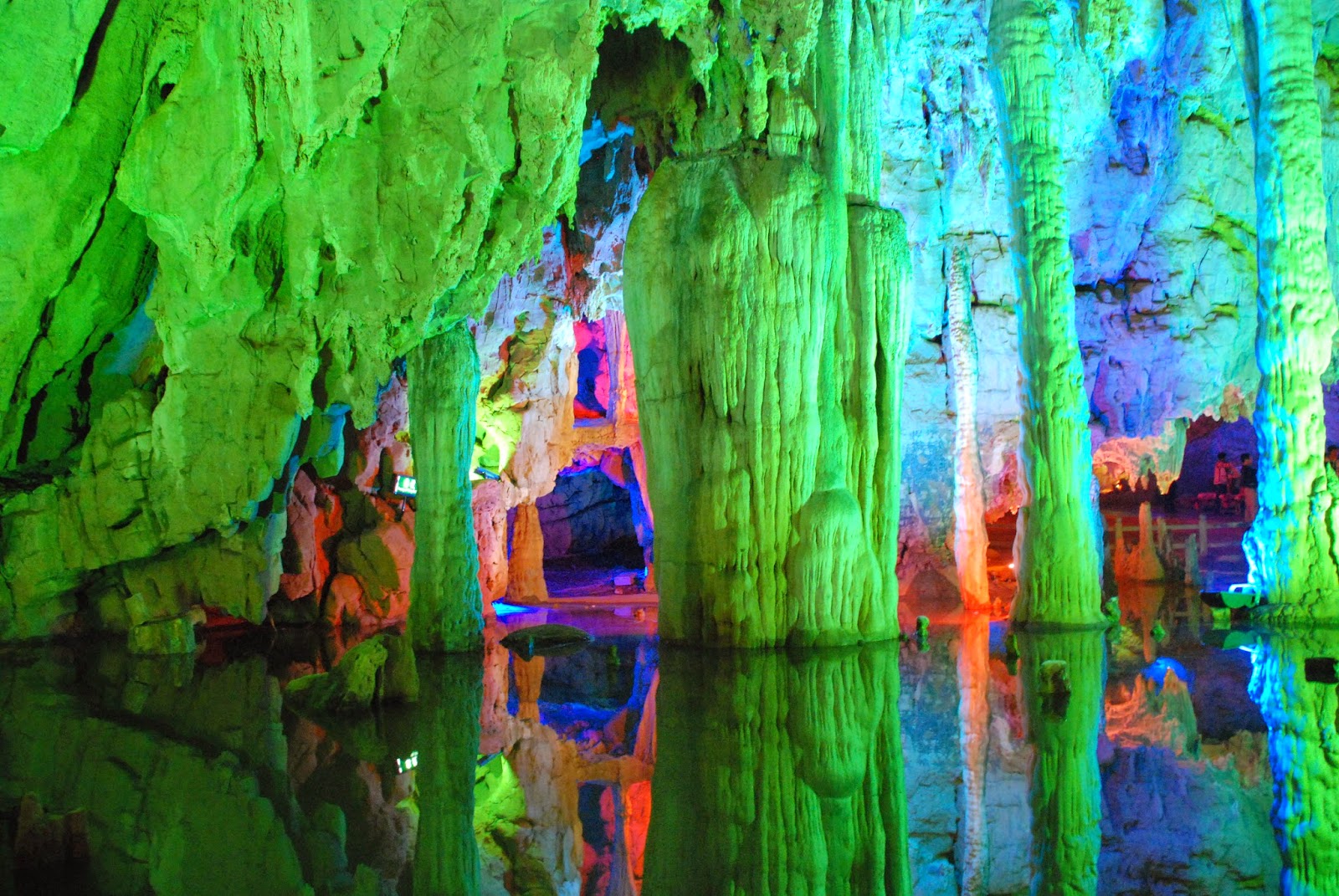 Image Source: Nykeiko.com
Guilin, Guangxi, China
A spectacular view of a floating bamboo boat in Yuangshuo, near Guilin, China. The mountains in the backdrop and their reflection in the water adds up to the beauty.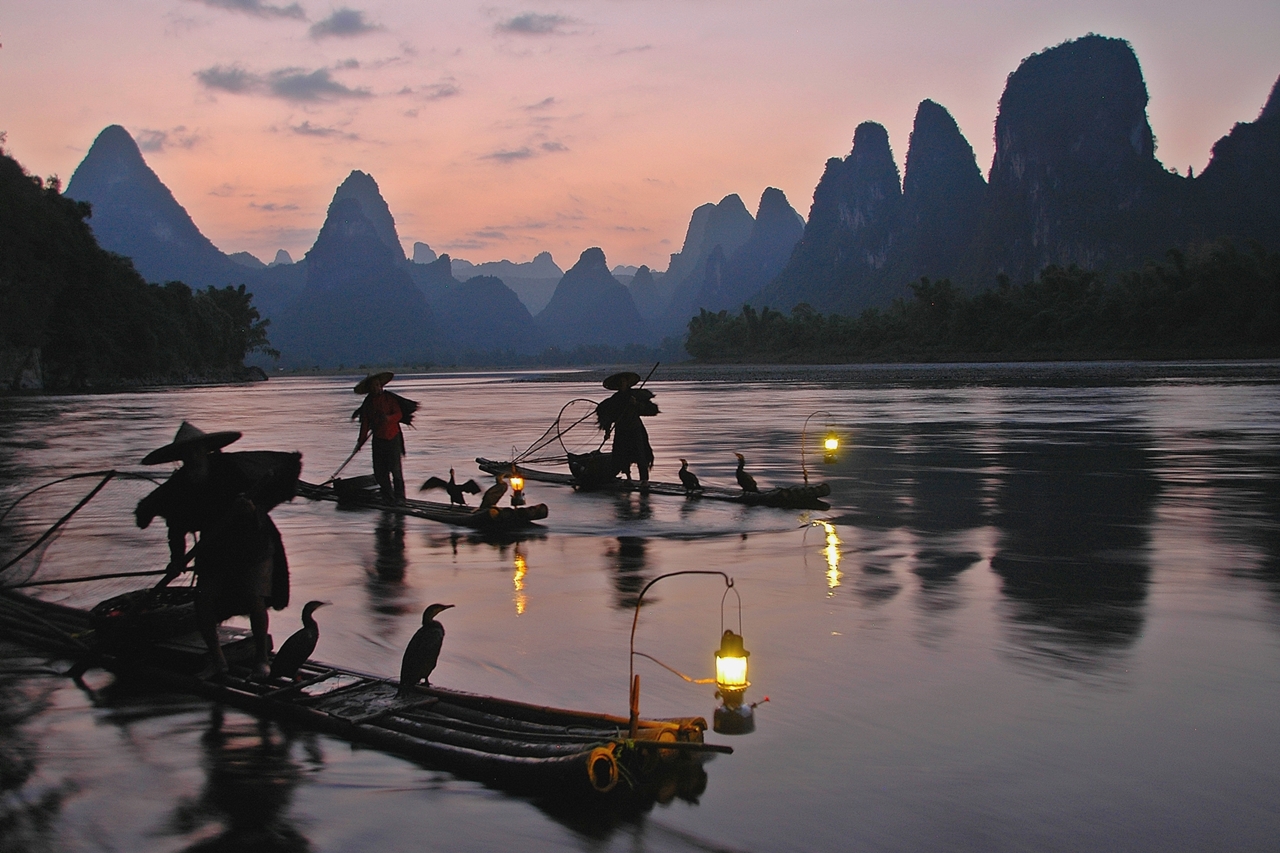 Yangshuo, Guangxi, China
The view down the famous Li-River in Yangshuo, a must-visit destination for everyone who visits China.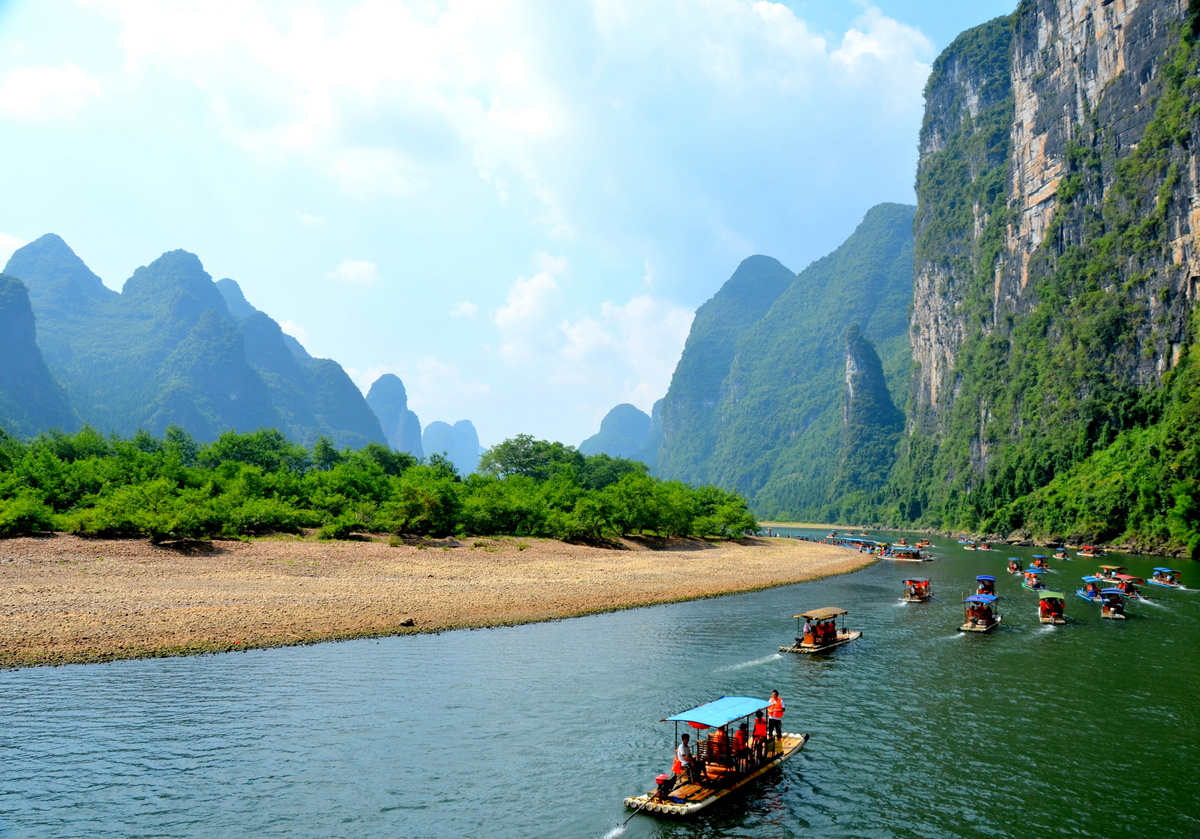 Mount Lushan, Jiangxi, China
A spectacular view of Mount Lushan situated in the northern part of Jiangxi province in southeastern China.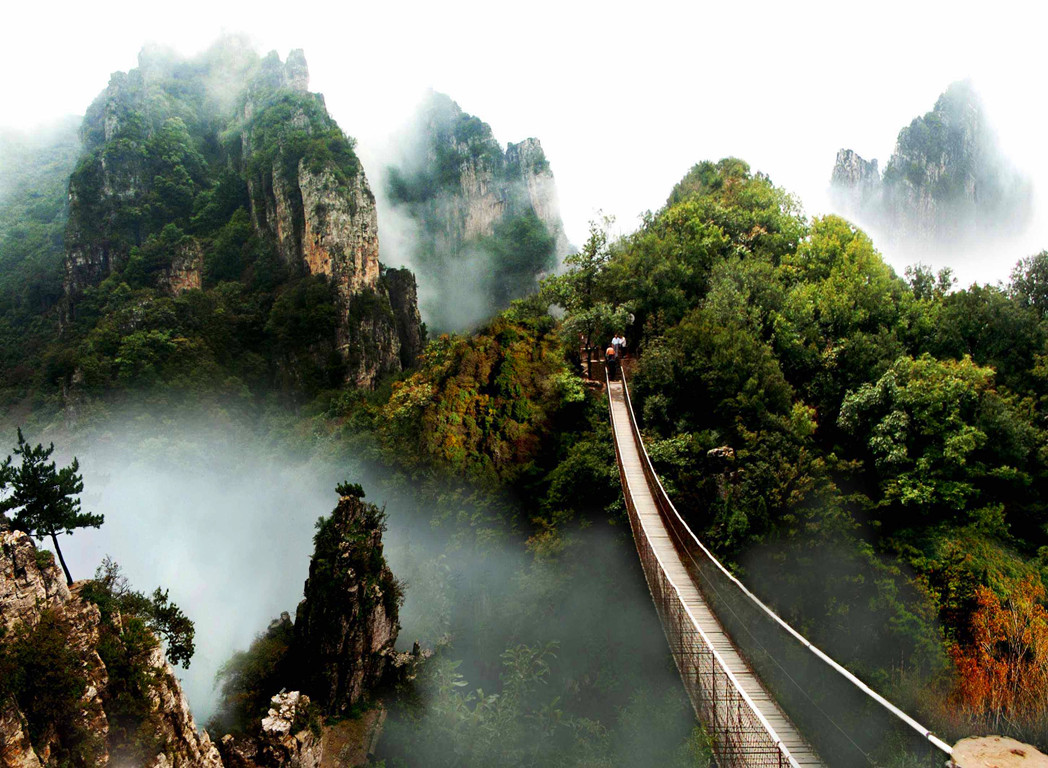 Benxi Water Cave, Liaoning, China
Benxi Water Cave was formed millions of years ago. The large-scale underground river Karst caves are located 30 km east of Benxi, Liaoning province, China.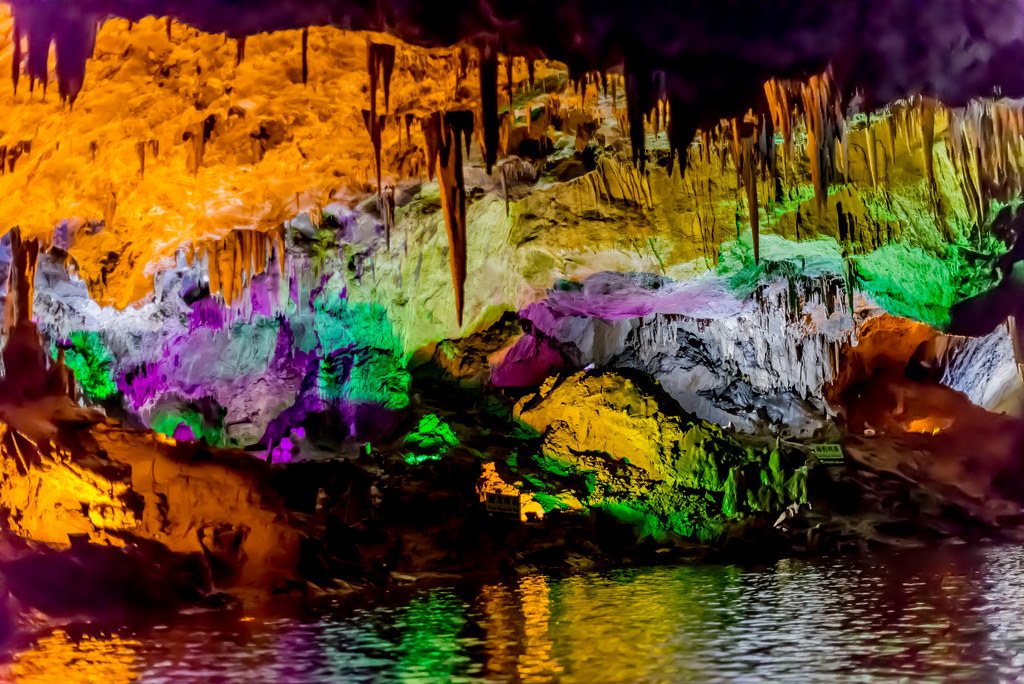 Jiuzhaigou Valley, Sichuan, China
Jiuzhaigou Valley is a nature reserve and national park located in the north of Sichuan, China. The valley is popular for its multi-level waterfalls, colorful lakes, and snow-capped peaks.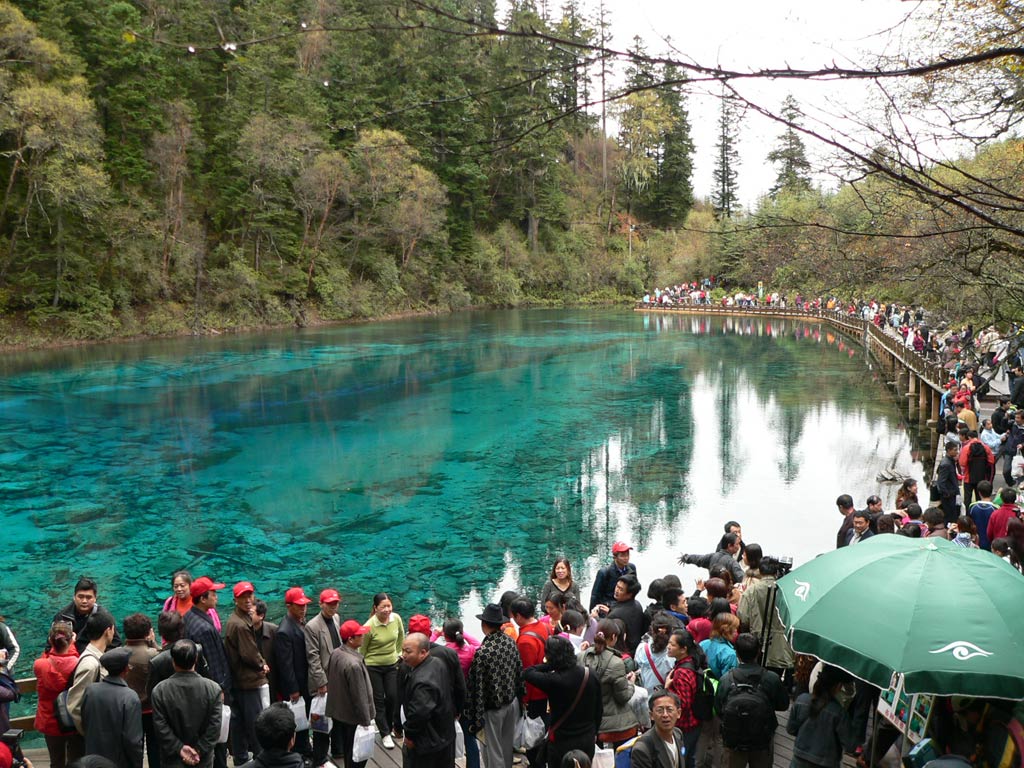 Mount Wuyi, Fujian, China
Mout Wuyi, UNESCO's world heritage site in Fujian. Mount Wuyi is located about 350 kilometers northwest of Fuzhou, the provincial capital of Fujian.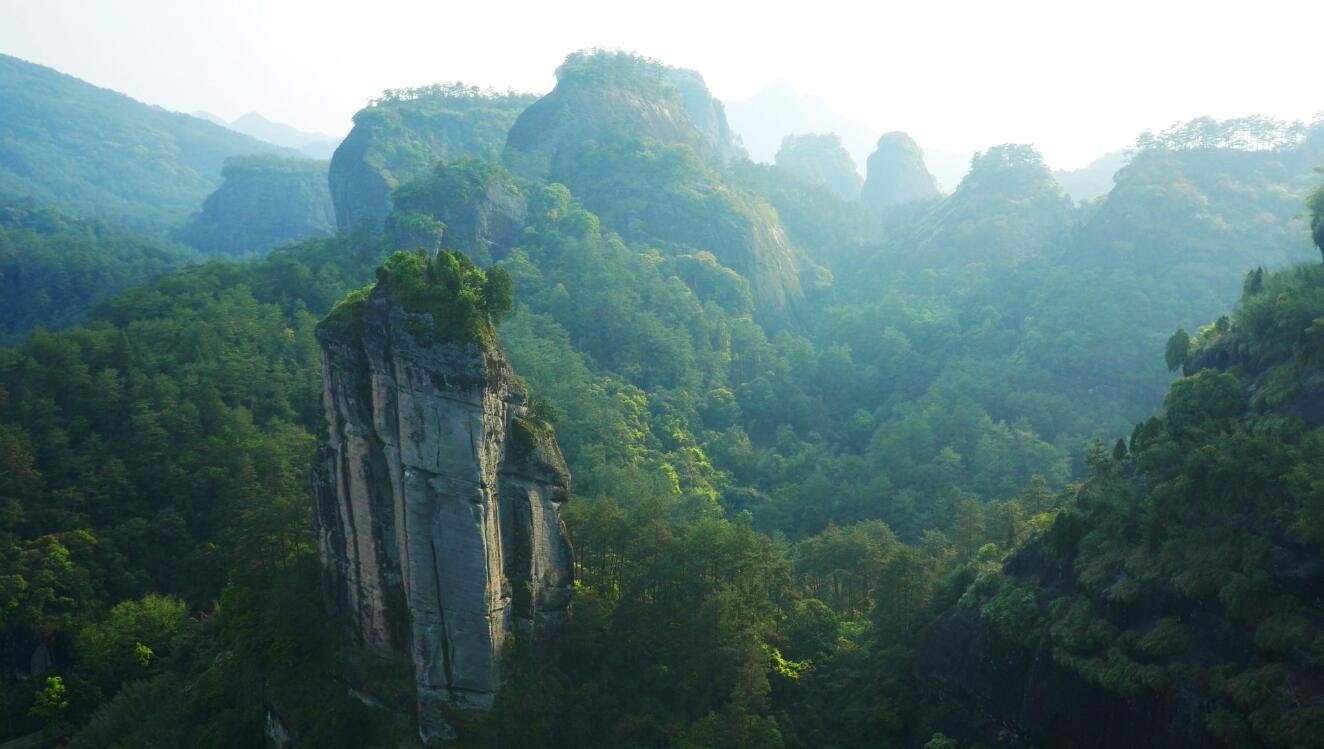 Gansu, Echoing Sand Mountain and Crescent Lake, Dunhuang
The perfect Oasis, isn't it? A scene from the Gobi desert in northwest China. The Crescent Lake is located about 6 kilometers south of Dunhuang.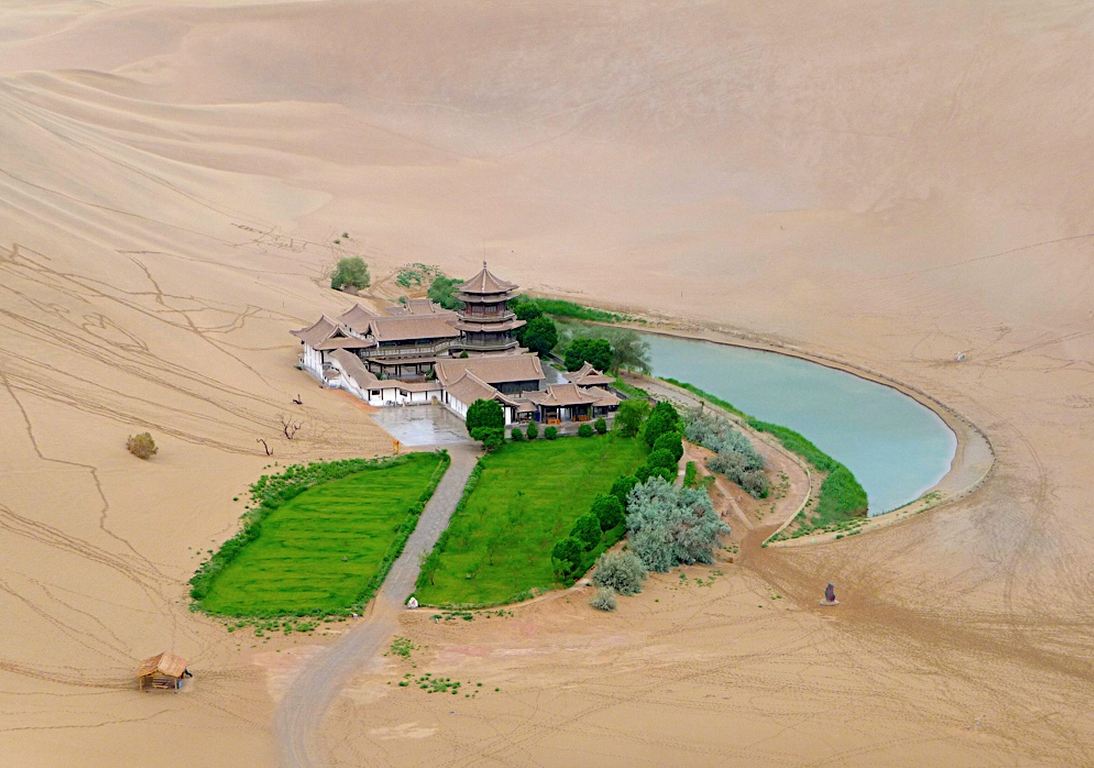 Longtan Valley, Henan, China
Longtan is a 12 kilometer U shaped valley known for its purple and red stripe marked sandstones. It is one of the popular tourist destination in China.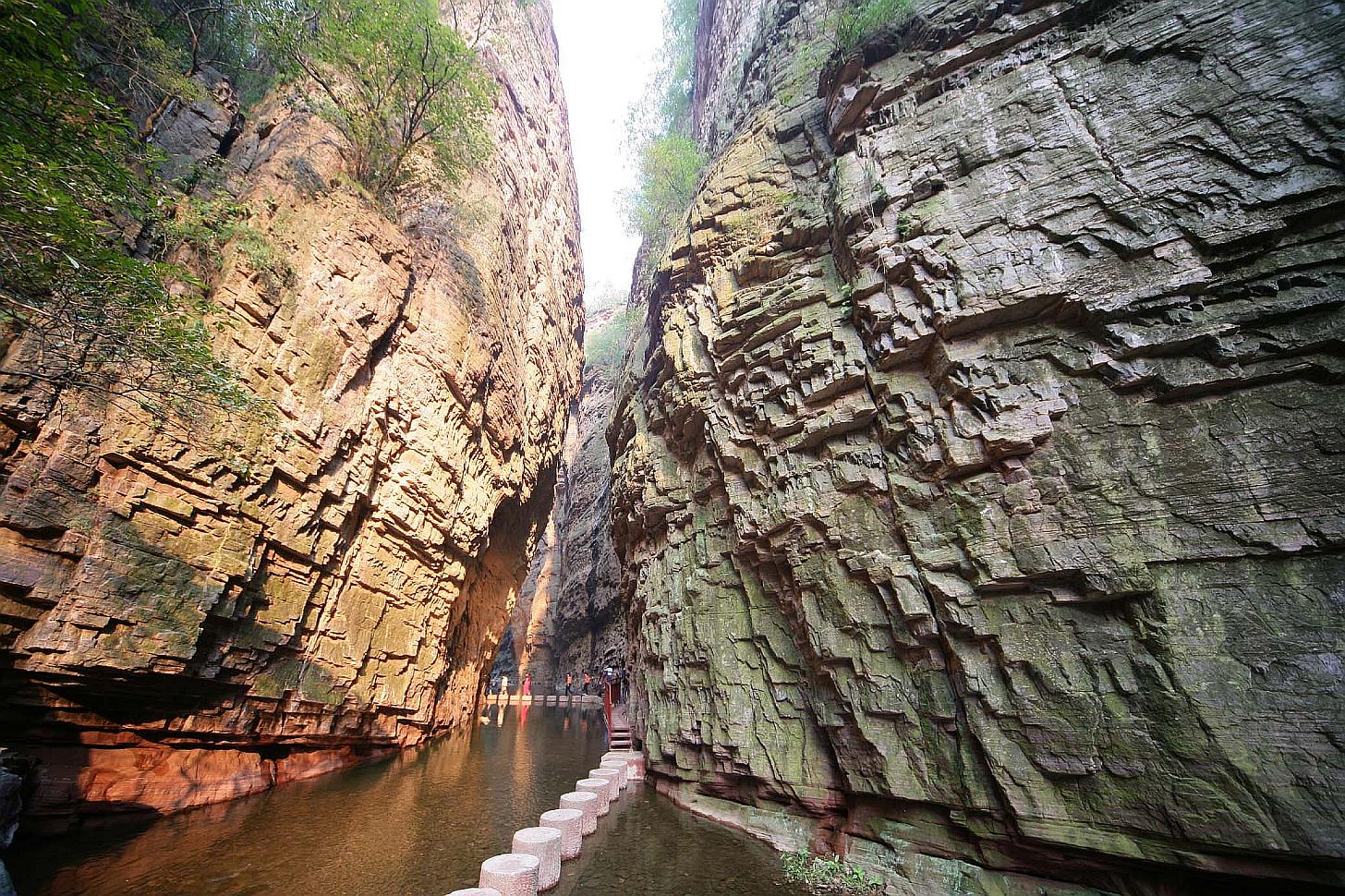 Zhangjiajie National Forest Park, Hunan, China
No it isn't a scene from the movie 'Avatar'. But may be the inspiration of hanging mountains of Pandora might have been taken from here. It is the National Forest Park in Hunan.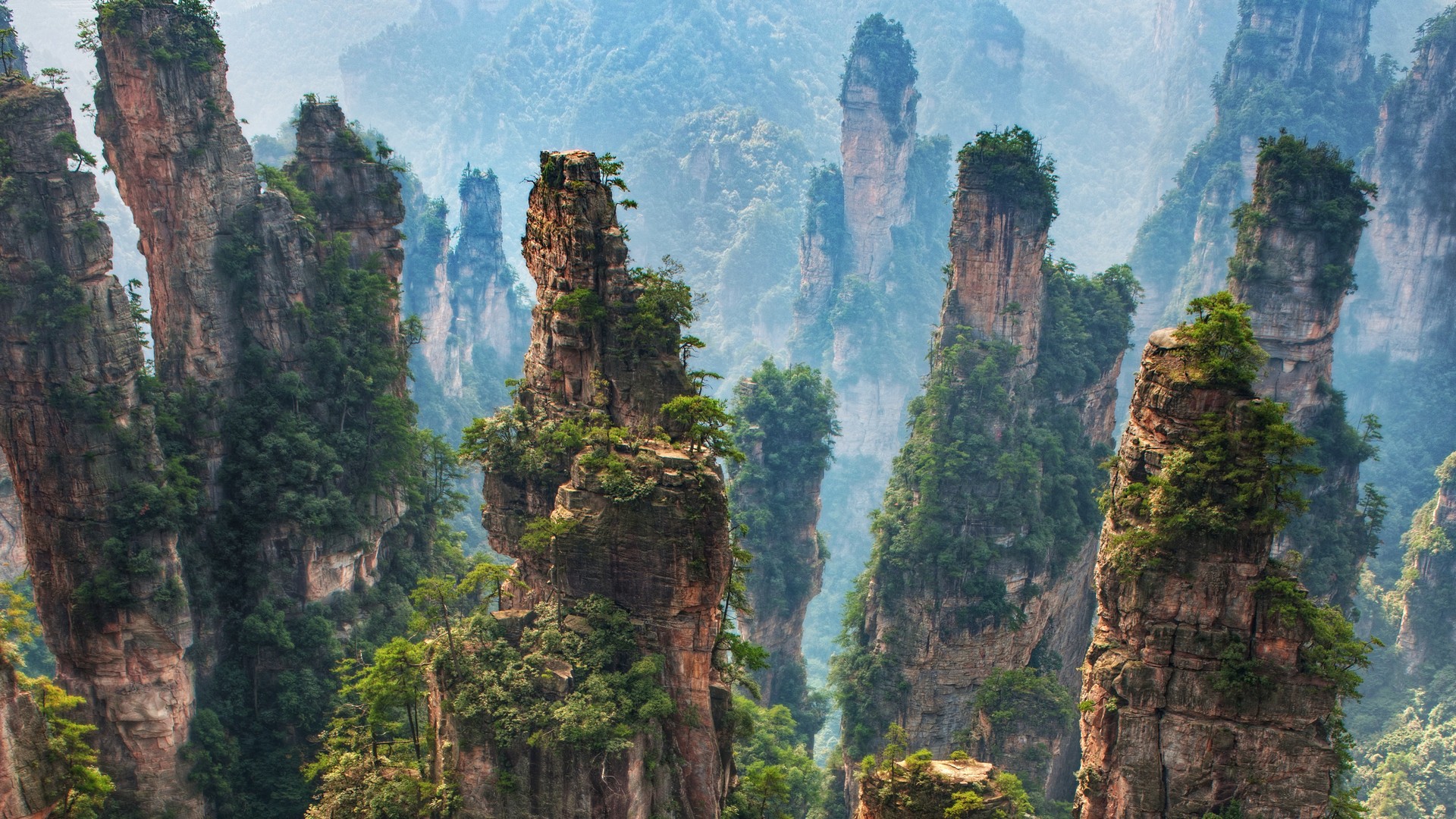 Glass skywalk, Zhangjiajie National Forest Park, China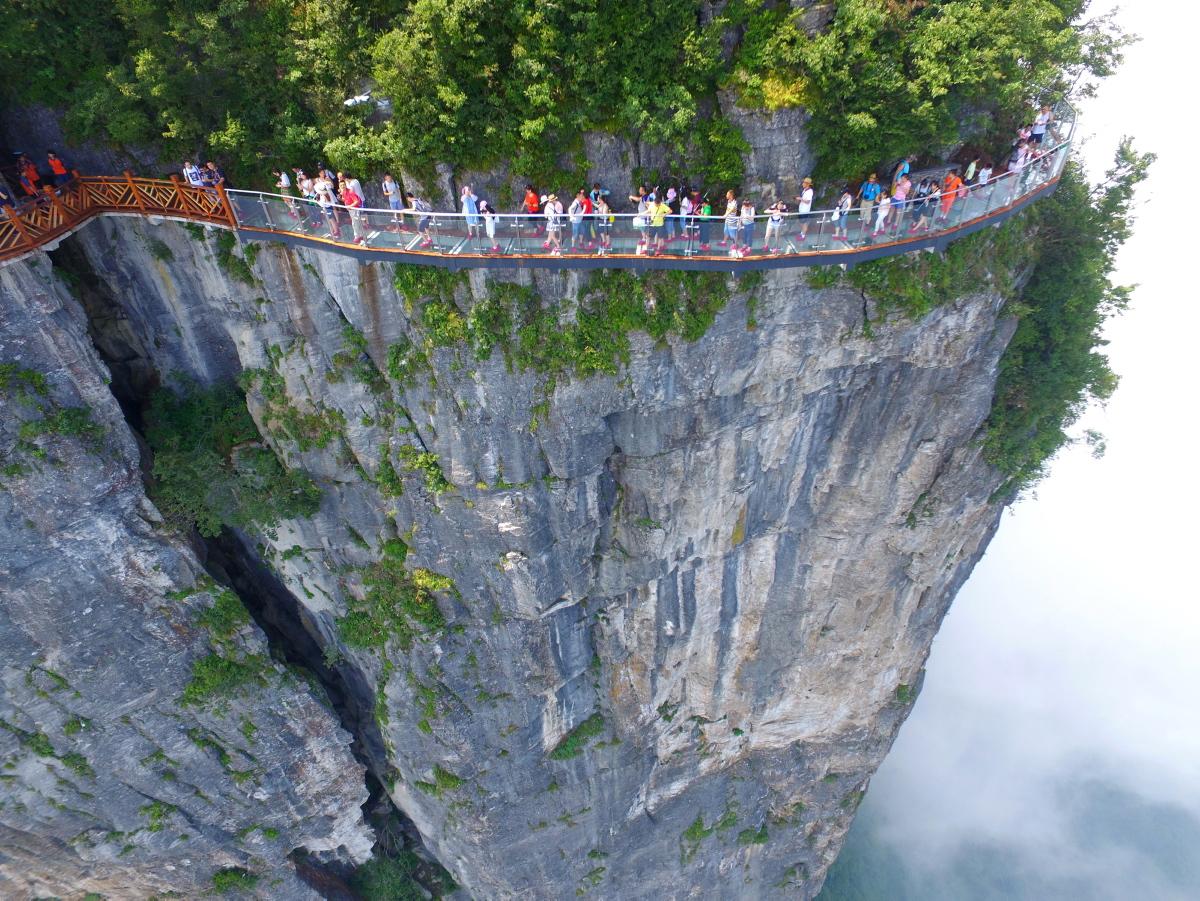 Longtan Valley, Henan , China
Another scenic location in Longtan valley of Henan.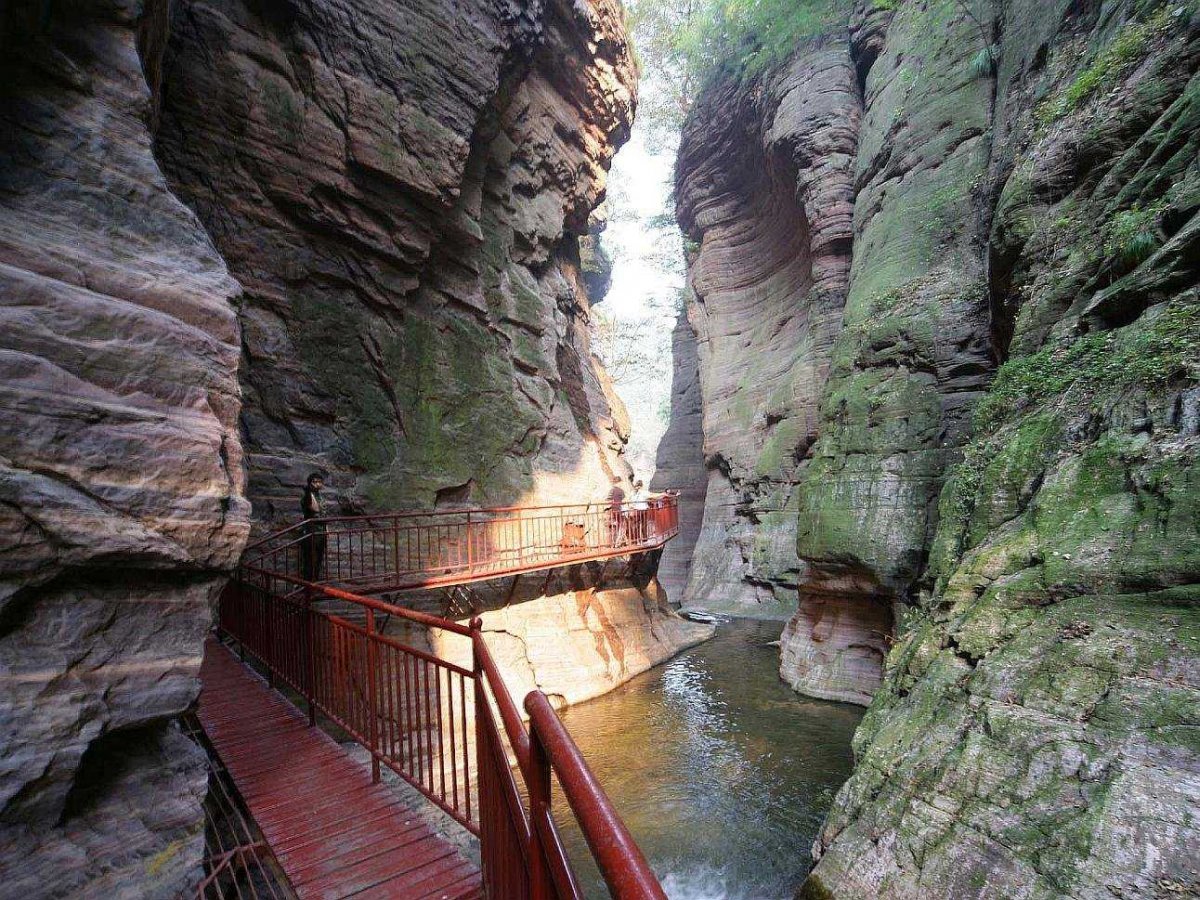 One Incense Pillar, Enshi Canyon, Hubei, China
A karst pillar standing between the cliffs and peaks of the China's Enshi Canyon in Hubei.