You can easily find out how many photos and videos are uploaded to Google Photos. To see the count, go to this link https://plus.google.com/photos/yourphotos. You will see the count located at the top right corner of the window below the "Add people" tab. You have another option to find out the count i.e. Google Account Dashboard. To find out, go to https://www.google.com/settings/dashboard and scroll down till "Photos" tab.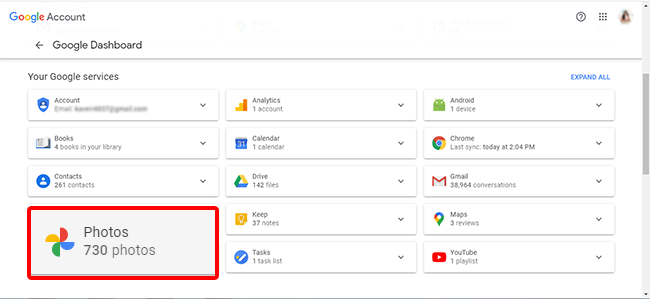 Quick Tip Before Finding out How Many Photos & Videos You have Uploaded to Google Photos
Photos & videos are precious memories and all of us never want to ever lose them to hard disk crashes or missing drives. PicBackMan is the easiest and simplest way to keep your photos/videos safely backed up in one or more online accounts. Simply download PicBackMan (it's free!), register your account, connect to your online store and tell PicBackMan where your photos/videos are - PicBackMan does the rest, automatically. It bulk uploads all photos and keeps looking for new ones and uploads those too. You don't have to ever touch it.