#1 YouTube Uploader for your Videos for Mac
PicBackMan is the best YouTube uploader for Mac that backs up 1000s of videos to your YouTube accounts, whether it's the Individual Video Partnership or the Full YouTube Partner, or the full CMS Account.

The software rocks! Getting my pics backed up ws always going to be a pain, but this way saves me time and money. Thank you.

It just works and solved a big problem for me. I feel much better knowing my digital photo life is backed up and safe.

Aha, Vaibhav! You are the founder! Wow! It's a great product - I really like it & I am so happy it's working... & making my life easier!
Memories Automatically Backed Up with PicBackMan
PicBackMan is a YouTube Uploader That "Just Works"

Crashless
Tortured by uploaders crashing on you? Not anymore. PicBackMan crashless-ly backs up up 1000s of videos to your YouTube account.

Duplicate Free
With PicBackMan, don't fear a flurry of duplicates uploaded to your YouTube account for you to sort through.

Effortless
PicBackMan doesn't need you to upload 100 videos at a time or a sub-folder at a time which is cumbersome & time-consuming. It's literally 1-Click.

Continuous Backup
PicBackMan keeps looking for new videos in your connected folders and automatically uploads them to your YouTube account, without you having to do a thing.
Everything You've Wished for in a YouTube Uploader
Unlimited

uploads of videos of all sizes (of a standard size).

Continuous monitoring

& upload of new videos.

Automatic

uploads from Folders & Sub-folders
All uploads are marked

PRIVATE

by default
Upload to

Multiple

YouTube Accounts
Built-in Bandwidth

Optimization
And a lot more. Don't find a feature here? Email us at team@picbackman.com & we will confirm.
Endorsed by Users & Experts, Alike.
PicBackMan has been endorsed as the fastest and effortless way to stay on top of your backups - never loose sleep over photo backups again.

PicBackMan automates the process of uploading pictures to multiple photo storage sites.

Top rated photo backup application.


PIcBackMan was an answer to many a prayer. How can I get this MASSIVE collection of photos onto a service that cripples uploading? PicBackMan. I uploaded approximately 85,000 photos in less than a month. It would have taken me close to a year to get all of those photos where they needed to go. Nothing short of brilliant.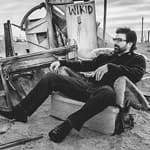 PicBackMan does exactly what it's supposed to. It's quick and efficient. It runs unobtrusively in the background and has done an excellent job of uploading more than 300GB of photos to 2 different services. After having lost a lot of personal memories to a hard drive crash, it's nice to know that my photos are safe in 2 different places. I definitely recommend it for preserving all your photo memories! Their support is excellent, too. When I did have an issue, they sorted it out in just a few minutes.